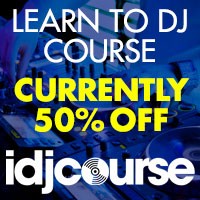 Producertech has announced a 50% discount on the Learn to DJ – Beginners Guide video tutorial.
Anyone wanting to learn to DJ but without a clue where to start can now come to us for help! Our Beginners Guide provides lessons on all the basic skills needed to DJ on any format, from vinyl decks and CDJs to software like Traktor.

The final two modules teach a multitude of scratching techniques and provide an insight into the life of pro DJ Santé.
The course is available to purchase at 50% off by using coupon Code LMIDJ50 at checkout.
More information: idjcourse