Puremagnetik has announced the release of Retro Synths 1980s +Plus, a collection of nine iconic 1980's synthesizers optimized for Ableton Live 9, Kontakt 5 and Logic.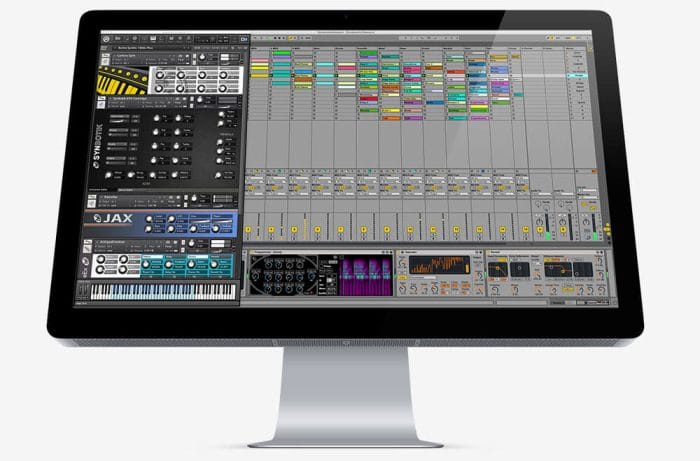 Retro Synths 1980s +Plus teleports your studio back to the days of big hair, neon spandex, catchy lead riffs and of most importantly… huge, epic synthesizers. Loaded with 9 packs, thousands of samples and over 4 Gigabytes of resurrected classic synthesizers, Retro Synths 1980s +Plus puts the greatest sounds of the '80s right into your studio session or live performance.

Retro Synths 1980s +Plus includes the following Puremagnetik sound packs in Live, Kontakt and Logic formats.
Retro Synths 1980s +Plus features
DeeEx – A library of sounds includes pads, leads, basses, percussion and more, all captured from the legendary Yamaha DX7 synthesizer.
Jax – Jax brings one of the coolest things about 1985 right to your desktop with a library programmed exclusively from a vintage Roland JX-8P.
Juniper Part One – A collection of expertly crafted instruments based on Roland's legendary Jupiter series analog synthesizers.
Juniper Part Two – Based on Roland's legendary Jupiter 6, 8 and MKS analog synthesizers, it adds over 700 high quality multisamples to the Juniper library.
Phazeform Vol 1 – A library loaded with a captivating library of instruments and phrases based on Casio's classic Phase Distortion technology.
Phazeform Vol 2 – Includes more CZ-1 phase distortion patches, the complete tonal bank from the original SK-1 and a ton of percussion elements.
SixVoice – A library of pads, leads and basses sampled from the vintage Korg PolySix analog synthesizer.
Synbotik – Synbotik brings the famous old-school, early digital flavor of the DK Synergy into this decade.
Vespine – Includes over 30 expertly tailored programs that fully capture the characteristic charm of the legendary EDP Wasp synthesizer.
Retro Synths 1980s +Plus is available for purchase for the introductory price of $49 USD until March 31st, 2016 (regular $99 USD). Requires Ableton Live 9.2 and higher, Logic X and higher, or Kontakt 5 and higher.
More information: Puremagnetik / Retro Synths 1980s +Plus