Pyramind has announced an upcoming online workshop with Stoni that aims to help you take your beat making to a new level of professionalism.
In the Beat Maker's Guide to Sampling with Ableton Live 10, Stoni will show you all the features and functions of the new Ableton 10 that will help you produce better beats and stay creative.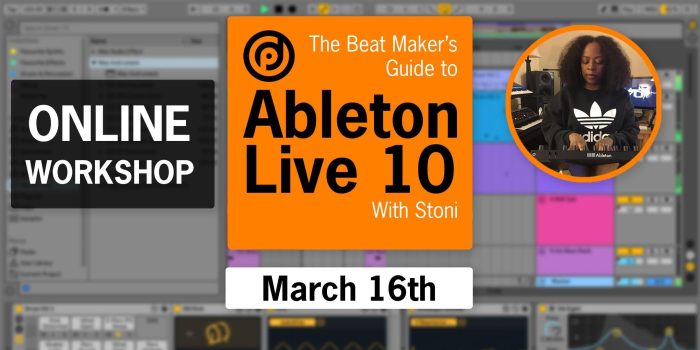 Knowledge is power and we're gonna give it to you! It's one of the best ways to eliminate writer's block and find inspiration in any sound or situation. Making beats should be fun, energizing and empowering. We will help you get there!

When you leave this workshop, you will have a deeper understanding of what makes a beat come to together and how to begin developing your own signature sound. Stoni has helped your favorite producers bring the heat for years, and now you have a chance to work with her personally. These are just some of the producers she's trained: Noah "40" Shebib, Majid Jordan, Just Blaze, Sonny Digital, Metro Boomin, Young Chopbeatz, Q-tip, Jazzy Jeff, Cool n' Dre and Sak Pase. Grab your ticket now and join this exclusive club!
The workshop will cover the following:
Importing & Exporting Samples
Chopping/Slicing Samples
Loading Samples in Drum Kits & Samplers
Layering & Processing Samples
Arranging & Looping
Using Quantization, Swing & Grooves
MIDI vs Audio
Organization & Session Management
And so much more…
The online workshop will take place on Friday March 16th, 2018, from 4pm to 6pm PST. Early bird tickets are available now for $40 USD ex. booking fee.
A ticket includes a seat in the workshop, 1 month free streaming of the workshop video, and free exclusive content.
More information: Pyramind