Resonance Sound has announced the launch of its Easter Sale 2019, offering discounts of up to 50% off regular on selected sound packs and audio plugins.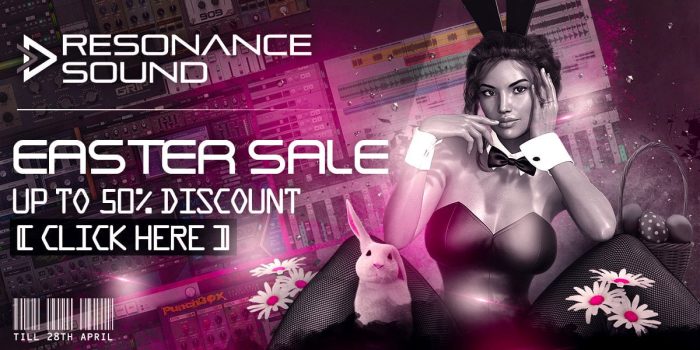 Use coupon code EASTERBUNNY-40 at checkout to get 40% discount on nearly all products by Aiyn Zahev Sounds, Audio Boutique, CFA-Sound, Resonance Sound, Sounds of Revolution, Swen Weber and Synthmorph.
Use coupon code EASTERBUNNY-50 at checkout to get 50% discount on all products by Black Octopus and Production Master.
Note that the following products are not included in the Easter Sale: Aiyn Zahev Organism for HIVE, Arthur Distone Techno Prime Time, Ultimate Future Bass for Serum 1, SOR Melodic Techno, D16 PunchBox and all bundles.
The offer expires April 28th, 2019.
More information: Resonance Sound