To connect more musicians and inspire collaboration and creativity, Roland is expanding its #RolandAtHome initiative, to now include the 4XCAMERA app, making all in-app purchases free for a limited time.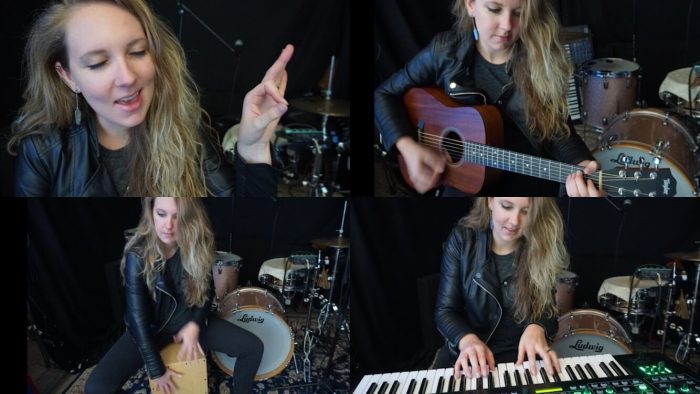 From music makers looking to virtually collaborate, to solo artists looking to share online, the app makes it easier to record performances even from the comfort of your home. Roland's 4XCAMERA is a unique app that makes it easy to create impressive music videos with up to four performances split on the screen.

You start by capturing one video performance to the app, which becomes your guide. Then sing or play along and capture up to three more performances, adding new parts on each pass. As you perform, sound is recorded via the device's built-in mic or through a connected audio capture device.
4XCAMERA features
Easy-to-use iOS app for creating split-screen music videos with up to four different performances.
Supports 1:1 and 16:9 aspect ratios.
Ten unique split-screen patterns available for each aspect ratio.
Adjust the volume for each screen and create the perfect sound mix.
Trim videos to the desired length in the app.
Use songs stored on your iPhone or iPad as discrete monitoring guides while performing.
Download and play along with drum performance video clips (added with the Version 1.1 update).
Requires iOS 10 or later; compatible with iPhone 5 or later, iPad 4th generation or later, iPad mini 2 or later, and iPod touch 6th generation or later.
The upgrade to full functionality is available via a small in-app purchase, now free for a limited time.
The unlock gives you additional combined video templates, so the creator can use up to four screens at a time.
4XCAMERA for iOS is available for download from the App Store.
More information: Roland