Samplephonics has announced Sound Design Competition 02, a chance to win various prizes including the release of your own sample pack on the Samplephonics label.
Find a single object, material, or 'thing' that you think makes cool sounds. Record sounds from this object in any way you like. Manipulate sounds in any way you like. Create 2 minute track using ONLY these sounds. Done!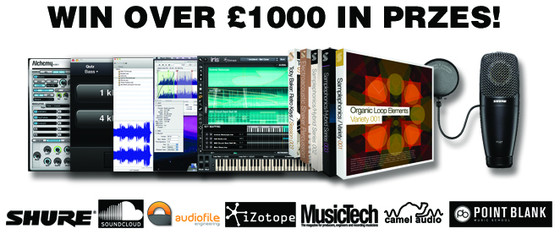 Sound Design Competiton prizes
1st Prize:

Shure PG27 microphone and pop shield.
Full License for Camel Audio Alchemy, iZotope Iris, Audiofile Engineering Wave Editor, Sample Manager & Quiztones.
Point Blank Pro Producer course of your choice.
Soundcloud Pro account for 1 year.
A years subscription to Music Technology Magazine.
3x Samplephonics sample libraries + opportunity to create your own sample pack for Samplephonics and earn money.

2nd Prize:

Full License for Audiofile Engineering Quiztones.
Soundcloud Solo account for 1 year.
2x Samplephonics sample libraries.

3rd Prize:

Soundcloud Lite account for 1 year.
1x Samplephonics sample library.
The deadline for submitting your entry is 31st August, 2012, 23.59 GMT.
More information: Samplephonics