Plugin Boutique has announced the launch of a Black Friday sale on Denise Audio, offering a 30% discount across the complete catalog of Denise's audio plugins and bundles.
The sale includes the popular Punisher tape-style saturator, Perfect Plate & Perfect Plate XL reverb effects, Noize 2, and lots more.
Prices start from only $7 USD and a purchase also includes the brand new Sub Generator ($29 USD value), a plugin designed to offer an easy way to quickly dial in low frequencies to tracks in your mix, using the simple-to-use GUI and controls.
The plugin is inspired by the same enveloping filter concept as the Noize 2 plugin, allowing you a great level of control over this tricky frequency range in the mix.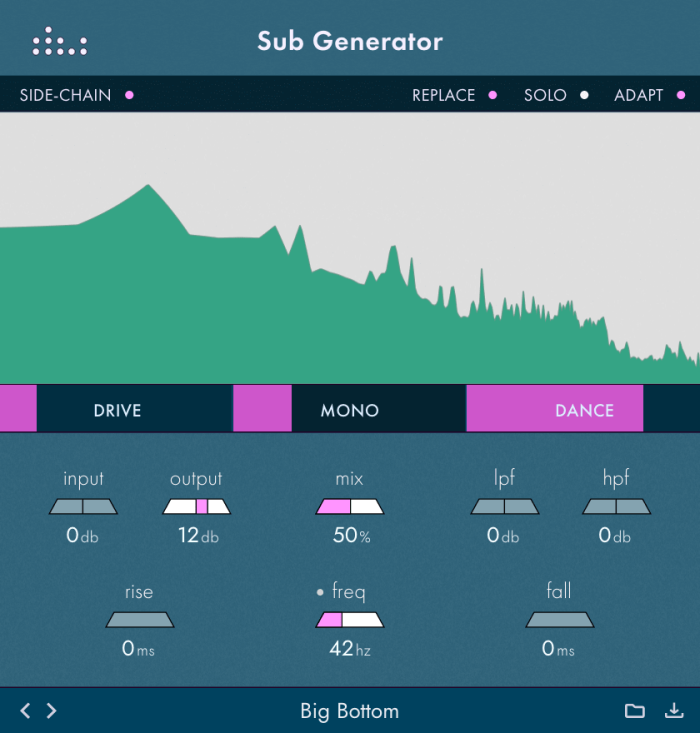 With the denise Sub Generator, you can quickly dial in a sub that compliments the tone and frequency of its source signal, and this can be applied to any sound or signal in your DAW. By fine-tuning the frequency or note, you can easily tune your drums by adding extra sub to your tracks or even replacing it.

The plugin can make your basslines deeper, make-up for distant microphone recordings for drums or vocals, and can even be used as a stand-alone sub. Add weight to and really feel your bottom end.
Sub Generator features
Fine-tune your frequency or note on the fly using the graph.
Use it in adaptive mode to make it respond dynamically to the music.
Cut existing sub information to replace it with a tighter low end.
Use the rise and fall controls to adjust the attack and release of your subs.
Resizable and with a side-chain control.
Sub Generator comes in VST/VST3, AU and AAX plugin formats for Windows and Mac.
The offer expires January 3rd, 2021.
More information: Denise