Audio Plugin Deals has launched a sale on the Beyond the Orchestra Bundle by Versilian Studios, offering 73% off on a collection of Kontakt instrument libraries, including the brand new Luna's Gayageum zither instrument.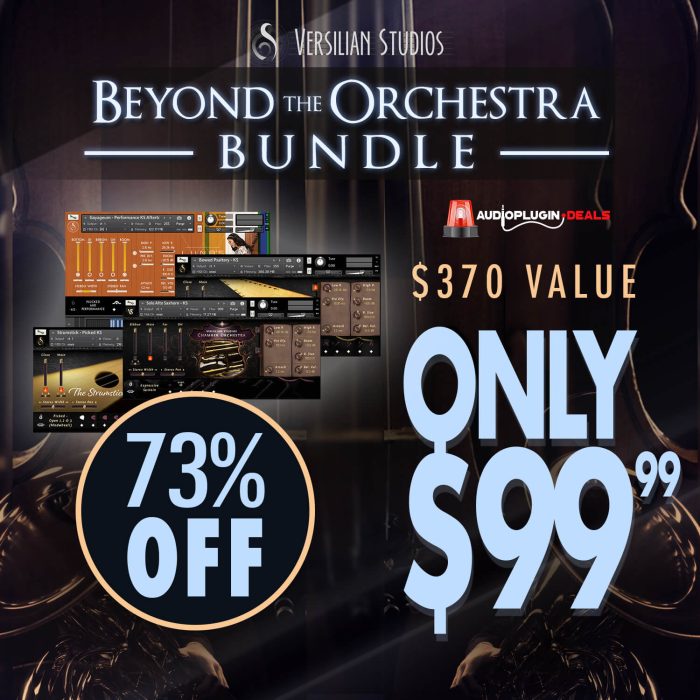 The bundle includes Chamber Orchestra 2: Professional Edition (VSCO 2 Pro), Luna's Gayageum, Bowed Psaltery and The Strumstick.
Beyond the Orchestra bundle combines several of Versilian Studios most popular products to give you a unique and fresh palette of sounds in what is the largest sale the company ever offered.

From the intimate yet expansive Chamber Orchestra 2 to the brand new Luna's Gayageum, a deep sampling of the traditional Korean zither created in collaboration with YouTube star and virtuoso Luna Lee, this bundle collectively presents nearly 30,000 individual samples and the performances of over 60 musicians.
Beyond the Orchestra Bundle features
An extensive library of over 100 instruments from around the world, from bass recorder to bowed psaltery.
Over 600 unique articulations ranging from bowed vibraphone, to four different trumpet mutes, fluttertongue clarinet, and even sul ponticello cellists doing throat singing!
Forget legacy sounds and 'machine gun' staccatos with round robins and multiple velocity layers standard across all instruments.
Get the mix you want with multiple mic positions available for many patches.
An entire battery of orchestral percussion including a record eight individually-sampled triangles, four tambourines, two sets of tubular bells, and everything in between.
Exclusive Bonus: Luna's Gayageum, a deep sampling of a traditional Korean zither made in collaboration with YouTube star and gayageum virtuoso Luna Lee.
Normally valued at $370 USD, this bundle is now offered for just $99 USD until October 31st, 2018.
More information: Audio Plugin Deals