The Loop Loft has launched a new round of Weekend Deals, offering up to 90% off on selected sample packs and bundles.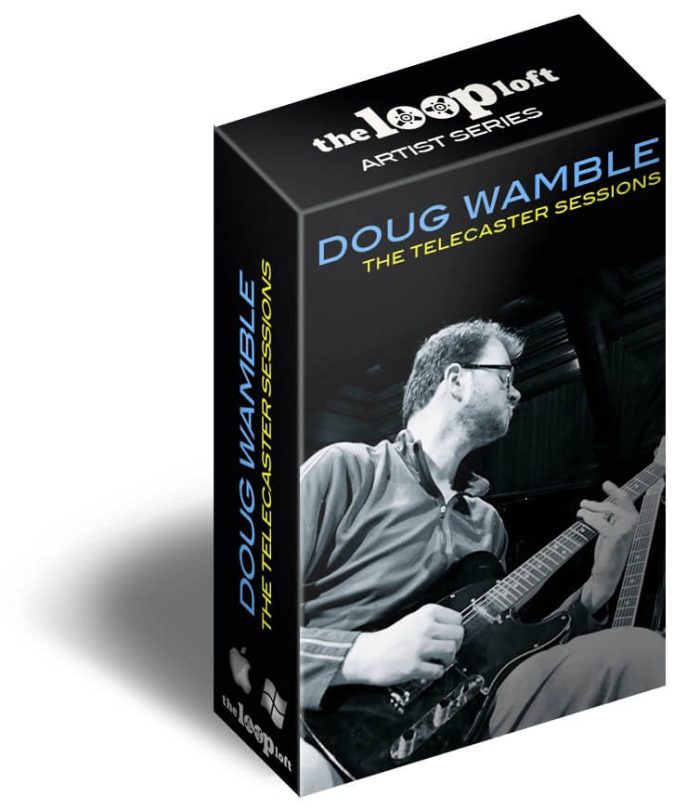 The Doug Wamble Telecaster Sessions library is included for free with a purchase during the sale ($44 USD value).
In Doug Wamble's (Wynton Marsalis, Norah Jones) second Artist Series release, The Telecaster Sessions, he takes this classic guitar through seven complete recording sessions, each in a different tempo, style and key. In addition, Doug uses all three pickup positions (bridge, middle and neck) to capture the full spectrum of the Telecaster's unique tone.
Weekend Deals
All-Star Multitrack Drum Sessions Bundle – With over 46 GB of multitrack sessions from drumming legends Omar Hakim (Sting, Daft Punk), Simon Phillips (The Who, Toto), Matt Chamberlain (The Wallflowers, Fiona Apple) and Joey Waronker (Beck, R.E.M., Atoms for Peace), this bundle contains 79 unique multitrack drum sessions.
Cinematic Drums Volume 1 – Produced specifically with the big screen in mind, Cinematic Drums contains loops and samples that will quickly conjure up specific moods and imagery in your tracks.
Reuben Rogers – Upright Bass Bundle – Recorded meticulously with a combination of large-diaphragm condenser microphones placed strategically around the bass, this collection captures every nuance and frequency of Reuben's acoustic upright in pristine, natural detail.
Drum Direktor CINEMATIK – A revolutionary loop player, step sequencer, drum pad player, effects unit and mixing station, designed for the creative producer.
Charlie Hunter Funk Guitar – Focusing on iconic funk and r&b grooves from the '60s, '70s and '80s, Charlie Hunter Funk Guitar is the first library of its kind to accurately represent the sounds, feel and "vibe" of legendary artists like James Brown, Booker T. & the M.G.'s, Parliament Funkadelic and many others, all in one loop pack.
Eric Harland – Looped Vol 3 – Weighing in at almost twice the size of previous releases, Eric Harland Vol 3 focuses heavily on jazz, swing and pocket, bringing the incredible "feel" that Eric is known for directly to your next session.
Indie Rock Bundle – With drum sounds and grooves inspired by the likes of Built to Spill, Ted Leo and the Pharmacists, The Strokes, Fugazi, The Flaming Lips and a host of other bands, the Indie Rock bundle is here to save you from the lame "rock" drum loops that came loaded with your DAW.
Linear Drums Bundle – MIDI Drum Loops – Linear drumming is a style where no two limbs strike the drums and cymbals at the same time.
The sale ends November 13th, 2017.
More information: The Loop Loft