Serato has announced support for the highly-anticipated Rane SEVENTY, with the latest version of its Serato DJ Pro software.
The Rane SEVENTY is a powerful 2-channel battle mixer that unlocks Serato DJ Pro, as well as Serato DVS. It comes packed with 3 MAG FOUR faders across both channels and crossfader, along with 16 RGB Performance Pads to use with a range of Serato DJ Pro pad modes.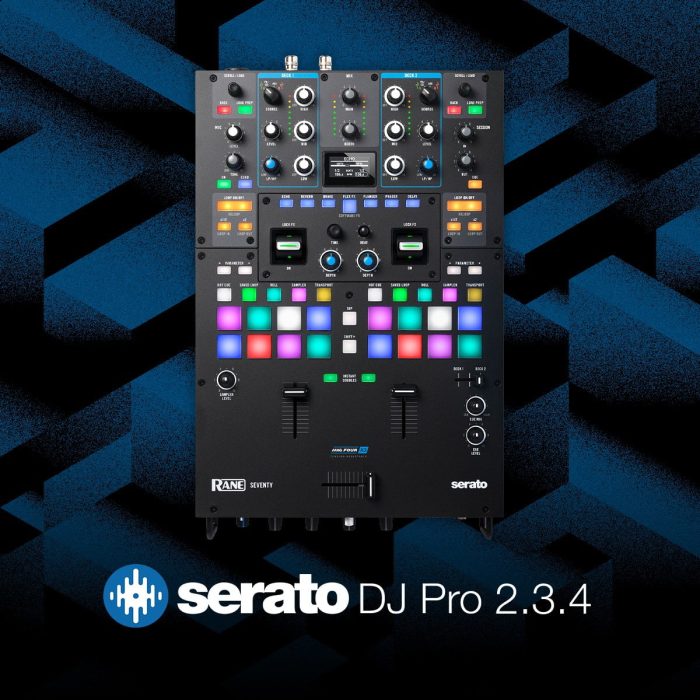 It's built from the same x-factor DNA that goes into every Rane product – the SEVENTY's layout is intuitive and forward-thinking, whilst remaining familiar to Rane users.
"It's an incredible new mixer with an impressive, refined feature set" says Chief Strategy Officer Nick Maclaren. "After the hype it received at the NAMM 2020 announcement, we've been eager to get this one out. It has such a wide variety of capabilities that are suited to so many different DJing styles. The fact it can unlock our latest version of Serato DJ Pro and well as Serato DVS is also a big plus. I can't wait to see people using it online."
Rane will make an announcement in the coming days to confirm online availability for shipping within the US, Europe and ROW.
Serato DJ Pro 2.3.4 is now available to download.
More information: Serato