Tokyo/Paris-based architect, Shigeru Ban, has taken cardboard design to a new level. He recently constructed a bridge that spans across the Gardon River in southern France.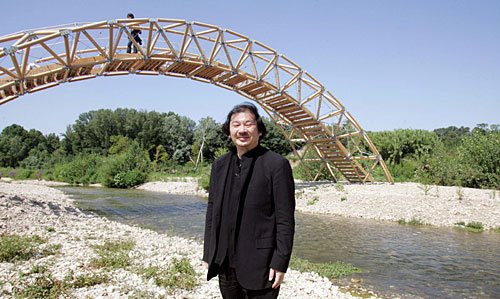 Shigeru Ban in front of his Cardboard Bridge
The structure is made primarily from cardboard tubes (exactly 281), with the steps constructed from recycled paper and plastic. This modern day marvel in the 3 Rs lies just down the way from an ancient roman stone bridge–an interesting juxtaposition between the use of materials in ancient and modern-day constructions. And surprisingly enough, the bridge can hold up to 20 people.
Link via core77