Producertech has launched Signal fundamentals & sound design, a video tutorial course by Rob Jones on the Signal Kontakt instrument by Output.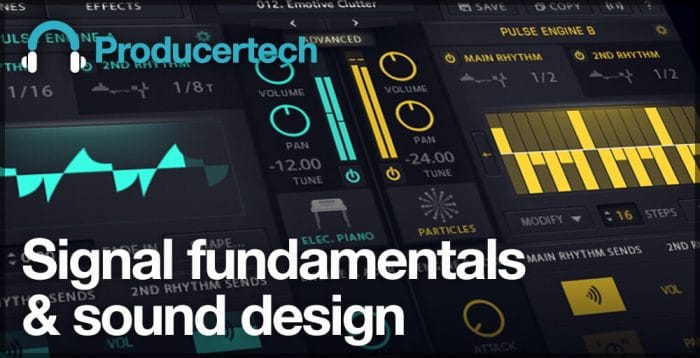 Signal is a Kontakt instrument that combines synthesis with organic sampled sounds, feeding them through its two unique pulse engines, allowing for a mind-bending array of sound design possibilities. With a range of modulation options such as LFOs, Arpeggiators, step sequencers and loopers, as well as a host of onboard FX, Signal looks set to take the electronic music world by storm.

On the course, Rob guides you through the fundamentals of the instrument, explaining not only the theory behind it, but giving continual practical examples as well. Throughout the course, he constructs a range of patches, including a detuned bass, an evolving, multi-layered pad and a looping FX preset. All the patches fully explore the capabilities of Signal, so once you've finished the course you'll be able to apply the knowledge you've gained to create your very own unique and cutting edge sounds.
Signal fundamentals & sound design is available for purchase for £14.95 GBP.
More information: Producertech / Signal fundamentals & sound design