SKnote has announced its upcoming A25 classic stereo bus compressor, an effect plugin modeled after a beautiful stereo compressor with a few "modern" add-ons.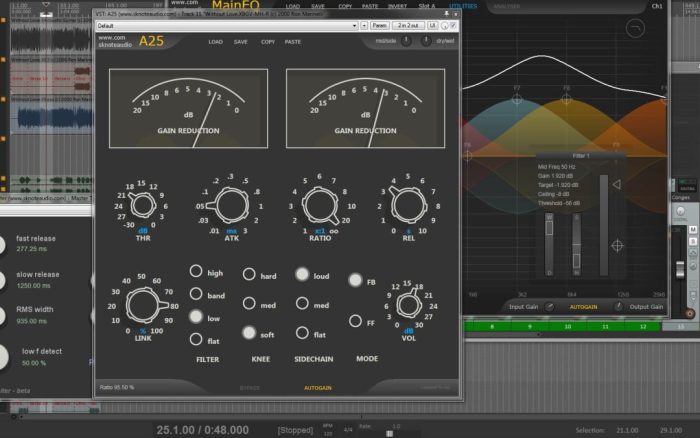 It is also the first product we designed with a new vectorial interface, first step towards complete resizeability. Comes with a set of presets, useful as a reference for everybody who never used this model.

We put quite some efforts to accurately model all aspects of the unit, from transformers to compression to filters.
A25 features
Sample aligned Dry-Wet control.
Mid-Side balance control of action of the compressor (sets where the processing is done between Mid and Side components of the stereo field).
True Auto-Gain, for easy level-matched comparison.
Through-clipboard preset management system (copy and paste between instances).
The plugin will be available November 28th, 2019.
You can also get it as part of a preorder offer on the AnyTesla plugin featuring input and output transformers.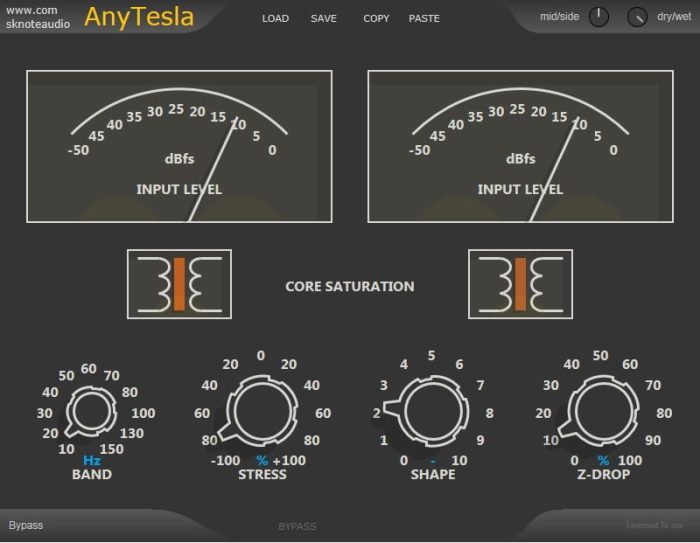 AnyTesla contains a parametric physical models of audio transformers and an optional power output stage (because the saturation of a core gives effects on both output and input coils).

Transformers can be an important part of tracks' sound with unique contributes from bass enhancement to harmonic distortion. One of their interesting characteristic is how they compress lower frequencies more and don't limit signal's levels, so keeping the original dynamics while enhancing the sound with harmonics.
AnyTesla is available to preorder for $29.99 USD. It is scheduled for release on November 18th.
More information: SKnote