SonalSystem has announced availability of a new sample library featuring a collection of loops created in collaboration with electroacoustic performer and composer Sarah Belle Reid.
Colors Vol. 01 spans incredibly diverse tonal palettes, promising four-dimensional sounds both musical and intricate.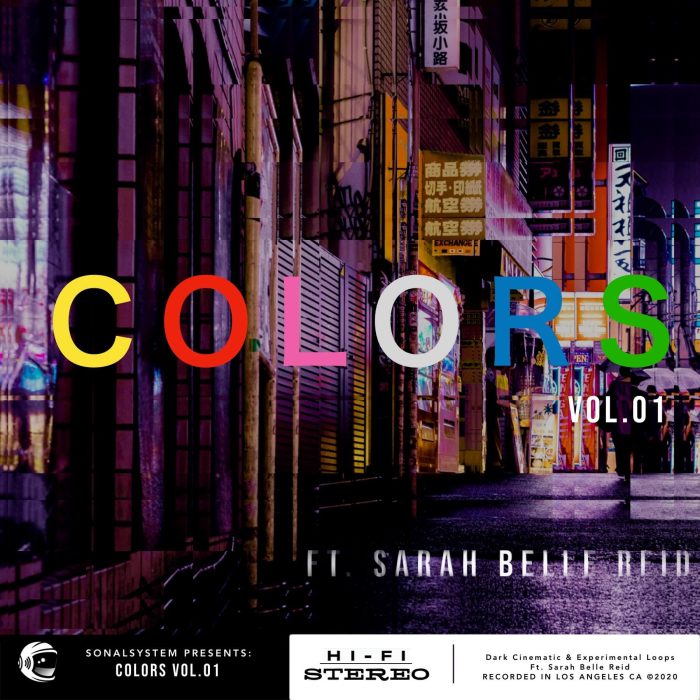 The collection is designed to be a windfall of inspiration for producers seeking to infuse their sonic creations with colorful noise.
Sarah Belle Reid has stunned the experimental world with an electronic sensor-based trumpet interface aka MIGSI (Minimally Invasive Gesture Sensing Interface). Her improv performances ring heavy with abstract yet melodic textures—she seems to feel her way around space and time creating disquieting, dynamic sound experiences. When Sarah Belle delves into her studio, the musical universe blooms at her special touch with vintage and modular synthesis, and her keen way with digital and emerging technology.

We boldly entered the Sarah Belle Reid universe and worked with her to capture sound for 15 unique loop kits. Each kit is suggestive of an emotional tendency, from sublimity to suspense. These kits hold virtually endless inspiring moments perceptive producers can integrate into enduring film narratives, critical game scenes, and dimensional music portrayals. The sounds are authoritative enough to stand alone, but they also serve as an incredible backdrop over which to layer your own instrumentation or noise elements.
The sample library comes as 135 audio loops and textures, priced $19.99 USD.
A microSD Card edition containing specifically formatted versions of the content found in Colors Vol. 01 is $44.99 USD. It comes embedded with hundreds of cue points precisely cut to a grid and written to files for easy loop manipulation and seamless playback.
More information: SonalSystem