Sonic Anomaly has released TriLeveler 2, a free EBU R-128 compatible voice broadcast leveler effect plugin for Windows and Mac.
TriLeveler 2 is a "semi-real time" stereo signal leveler for voice broadcasting. It operates with latency of 105ms. This is the trade-of for maintaining target level with minimum audible artefacts. Your host should handle the latency compensation automatically.

TriLeveler 2 offers three ITU 1770 (EBU-R128) driven dynamics sections chained in series. Each section has a slightly different purpose in the chain. When signal progresses from section to next, it becomes more and more compressed and tied to the target LUFS level.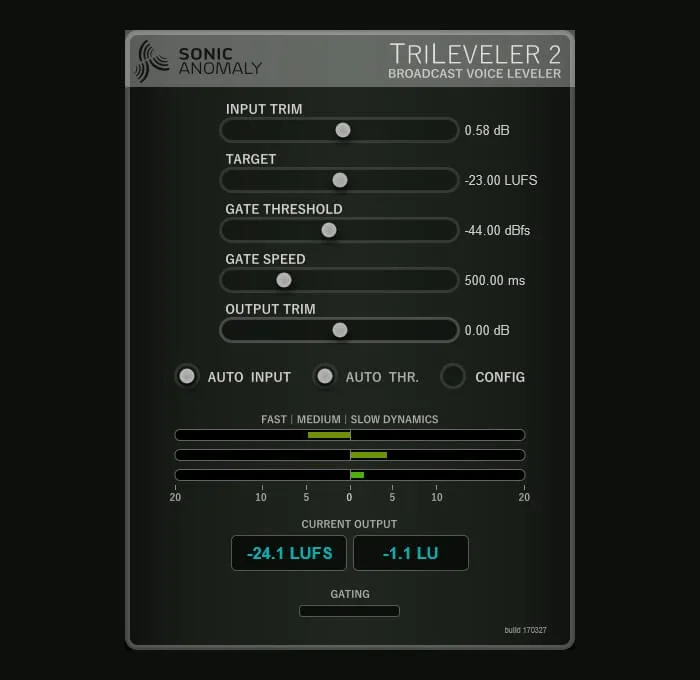 Changes in TriLeveler 2
Adaptation to LUFS units instead of RMS.
Latency reduced to 105 ms.
Automatic input-gain and gate threshold features.
Removed peak limiter (3rd party option can be used if necessary).
TriLeveler 2 is available as a free VST plugin for Windows and JSFX for Reaper on Windows and Mac OSX. The original TriLeveler has been discontinued.
More information: Sonic Anomaly