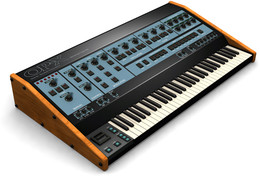 SonicProjects has announced some Hot December X-Mas deals for its Oberheim OB-X emulations.
Sonicprojects deals
OP-X PRO-II

– The new top flagship and dream synth. Fantastic sound, 1500 patches, absolutely unique features like 12-voice separate voice design, immense detuning features, morphable 32 modes arpeggiator, glide detune, chord hold, dual engine effects, relative and fetched CC response, sampled vibrato, LFO delay, LFO manual trigger, etc. etc. $110 USD (regular $179). Includes a free license of OP-X PRO standard!

OP-X PRO

– The proven standard for high grade virtual analog synthesis. Separate voice design, morphable multimode filters in SEM style, countless detuning features, pure and fat sound; used and adored by countless top professionals all around the globe. $89 USD (regular $149). Includes a free license of OP-X!

OP-X

– Almost a standard now. If this synth is not in your arsenal yet then you really really miss a lot! No other VST synth can deliver these sounds. Very light on CPU for today's standards. Fantastic rich and fat sounds due to separate voice design which no other VSTi will deliver. $65 USD (regular $99).

PRO to PRO-II Upgrade

: $35 USD (regular $49).

OP-X to PRO-II Upgrade

: $69 USD (regular $99).
The promotion ends December 31, 2010.
More information: SonicProjects