Sound Dust has launched Sponge Bass, a sample library that combines a Hofner President Bass with flatwound strings and a bathroom sponge.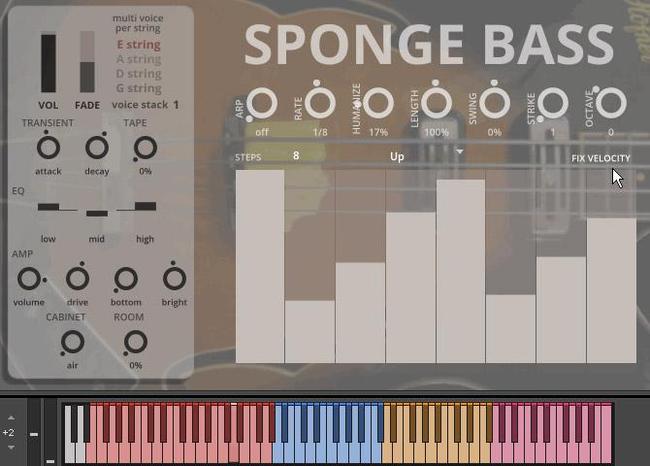 Back in the day, the original Fender Precision bass came with a plate over the bridge with a dampener built in. Leo Fender patented the bridge mute in 1966 with the idea of mimicking the deadened thud of a double bass. But those crazy rock n roll kids weren't so keen and tended to remove the cover for more sustain.

But the lovely, woofy, woolly thud of dampened bass strings was embraced by many of the Motown players, Paul McCartney in the early days and most famously Carol Kaye, the bass player on all the great Beach Boys recordings.

Sound Dust Sponge Bass re-creates that classically rounded thud with 1,296 great recordings of lovingly played individual notes.
Sponge Bass features
One Kontakt .nki instrument.
Eight randomised round robins per note.
567MB download ( 1.4GB uncompressed).
Fingered ( velocity 0-119) and Picked (velocity 120-127) articulations.
Full range of all four strings sampled.
Humanised ARP/sequencer.
Fade (note length) control pre-mapped to Modwheel (changeable by right-clicking).
Mono/poly mode operates per string, so two notes can't/can be played on the same string.
Voice stack mode for up to eight notes at once.
Transient, Tape, Amp and Cabinet modelling..
Three-band EQ.
A hint of Room reverb.
Everything is automatable.
Requires FULL Kontakt 5.8.1.
The Sponge Bass is on sale at Time+Space for the intro price of $23.20 USD until October 31st, 2018 (regular $29 USD).
More information: Sound Dust