Sound Magic has announced the release of Guzheng, a virtual instrument that brings the sounds of the zheng or guzheng (aka Chinese zither), a Chinese plucked string instrument with 2,500+ year history.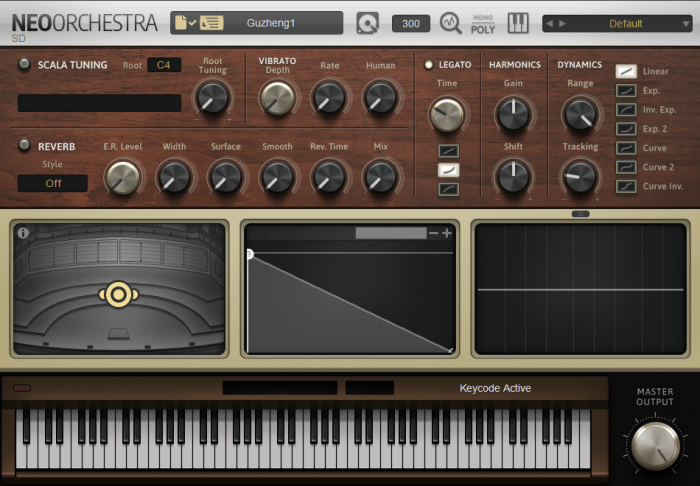 The modern guzheng commonly has 21 strings, is 64 inches (1.6 m) long, and is tuned in a major pentatonic scale. It has a large, resonant soundboard made from Paulownia. Other components are often made from other woods for structural or decorative reasons. Guzheng players often wear fingerpicks made from materials such as plastic, resin, tortoiseshell, or ivory on one or both hands.

This deeply sampled 10GB Library features 3 microphone perspectives that can also easily convert to 5.1 surround. And by using the latest hybrid modeling technology, it can also represent glissando, vibrato, bending and harmonic more vivid than other sampled instrument. The playability from modeling technology enables it to change timbre real time during playing, and this gives the sound more varieties and expressive than sampled instrument. What is more, we also include different playing noise inside the library so it can achieve a result you cannot even differentiate from the real ones.
Guzheng is available for purchase for $99 USD / 89 EUR / £79 GBP.
Kontakt users should check out the recently released Plectra Series 5: Guzheng instrument by Impact Soundworks ($59 USD).
Furthermore, Sound Magic has announced an update to its Ruby Grand piano instrument. Version 5.1 adds a standalone version with a record/play function. The sound quality has been improved as well.
More information: Sound Magic