SOUND.TOOLS has announced an open beta of its Matchering online service with an automatic flexible processing algorithm, which offers a novel online mastering experience.
The service lets you send a reference track, which Matchering uses to match the characteristics of your target track. It then masters your track with the reference track's mastering settings.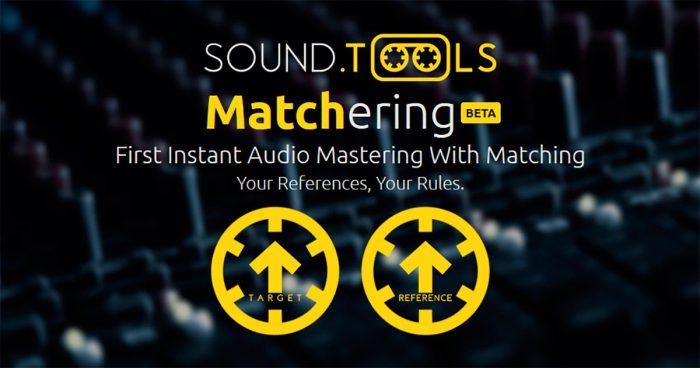 Hello everyone! This is SOUND.TOOLS. Our Matchering is online again. We analysed the user feedback from our first closed beta testing and added some new stuff

Our automated online mastering matches stereo width of both tracks now, not just RMSes and spectrums as earlier. Also you can replace your target or reference track without reuploading, if the matchered result is not suitable for you. And that is not all.

Now our service is in open beta stage, and it is open for all without any keys. Come to us to use Matchering to create your hit! Your References, Your Rules!
More information: SOUND.TOOLS