SoundSpice has announced the release of Dub Extraction and Other Space Industrial Triple Bundles, two collections of three sample pack volumes each.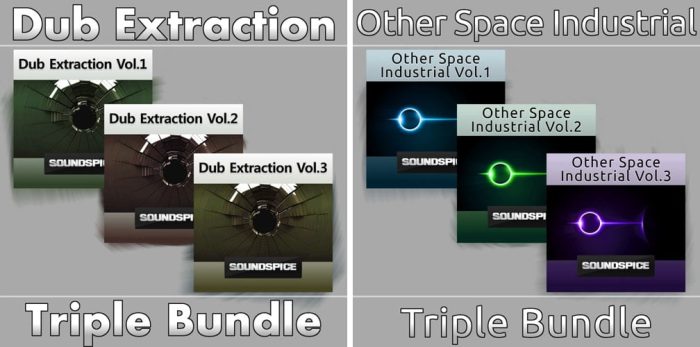 The 'Dub Extraction' and 'Other Space Industrial' triple bundles have both been released and are available at 20% off now through November 2nd in the webshop.

Check out the new audio demo that mixes up loops from both, hear how a dozen or so loops from the 'Dub Extraction' series mixes in together with a dozen from the 'Other Space Industrial' series to create all new music.

At 20% off you get all 3 volumes of either series for less than the normal price of just 2, and there's no coupon needed.
The sale ends November 2nd, 2016. The regular price of each bundle is $46.95 USD.
More information: SoundSpice