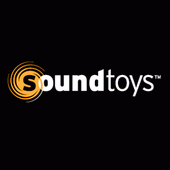 SoundToys has released version 4.1 of its effect plug-ins for Windows and Mac.
Changes in SoundToys v4.1
Fixed graphics errors in supported VST applications (Sonar, Cubase, Nuendo).
Reduced noise in FilterFreak and PhaseMistress.
Eliminated clicks/noises/noise bursts when looping and using odd buffer sizes.
Preset names in our preset manager are now preserved with sessions and host presets.
Corrected latency reporting in AU and VST.
Fixed timing difference between TDM and RTAS EchoBoy.
VST now shows responses to changes via controllers and automation.
Preset folders now writeable on Mac.
Decapitator TDM Truncation errors fixed.
WaveShape Editor works properly with waveshape presets in AU.
No more stray pieces of audio in Audiosuite with EchoBoy and Crystallizer.
Fixed AudioSuite graphics weirdness.
The SoundToys effects are available to purchase for $495 USD (Native) / $1,195 USD (TDM).
More information: SoundToys