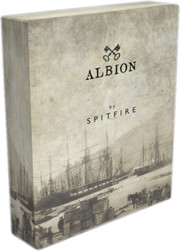 Spitfire Audio has updated its Albion sample library for Native Instruments Kontakt to version 2.0.
Made from a totally new set of samples recorded in May and June 2011 at Air-Studios Lyndhurst Hall, ALBION is the most exciting addition to Spitfire's commercial range to date. A one-stop-shop of thundering orchestral delights….
Changes in Albion v2.0
Script updates including:

Solo Mic option removed – CMD/CTRL clicking a mic position now solos that mic
Sample start offset option functionality for all short patches
Load/Save ability added to ostinatum
Transpose typo on the main panel fixed
Transpose offset of blue keys is now shown in the Kontakt visual keyboard
RR reset now overlays the blue notes and is always visible
RR reset no longer affects sustain/legato patches
Ostinatum remembers the articulation type keyswitch

Patch re-edits

V1V2 and VC Ostinatum patches rebuilt for tightness and more consistent sound
Brass Hi Longs rebuilt for tighter tuning
Brass Hi Shorts rebuilt for tighter tuning and timing

Various bug fixes.
Spitfire Audio has also announced the first upgrade pack for Albion which will be made available to download in approximately 2 months time. Albion V3 will feature not only improved functionality but also a raft of totally new content. Including: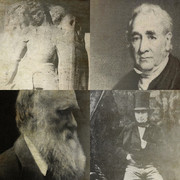 Albion Orchestra

: All new "Mid Brass" featuring a fantastic French Horn and Trombone section.

Mixed Ensembles

: Devoted patches to reduce crossover voicing spikes in the previously released ensemble Multis.

Darwin Cymbals

: The most monstrous collection of surround cymbal ensembles you've ever heard.

Brunel Loops

: 10 All new loops/ instruments including Hamster Cage and Traffic Cone.

Stephenson's Steam Band

: Reverses and Transitions.
Albion 2 for Kontakt is available to purchase for £349 GBP. The new content and added functionality in version 3 will be available to Albion users at no cost.
More information: Spitfire Audio / Albion