Spitfire Audio has launched a new Kontakt Player instrument that offers a revolutionary set of ultra realistic and inspiring tools designed to create cues instantly.
The British Drama Toolkit library features a unique set of playing styles performed in a dry space by a small string and woodwind section.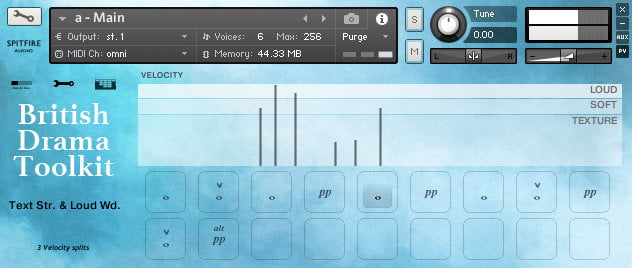 We can't write your music for you, but we can help you find your voice. The outstanding British Drama Toolkit provides the most instinctive, immediate and intense connection to the heart of your composition.

Created in collaboration with composer Samuel Sim, it features an ensemble dedicated to the emotionally potent sound he is lauded for – but also presents a unique way of interacting with the players, which sets this instrument apart from anything we have created to date. This is not just a group that plays your music; it helps you compose it.
British Drama Toolkit is on sale now for the intro price of 149 EUR incl. VAT until August 9th, 2018 (regular 199 EUR).
More information: Spitfire Audio