Plugin Boutique has launched a sale on Stagecraft Software, offering discounts of up to 87% off on the plugins from the unique audio software company based in San Francisco.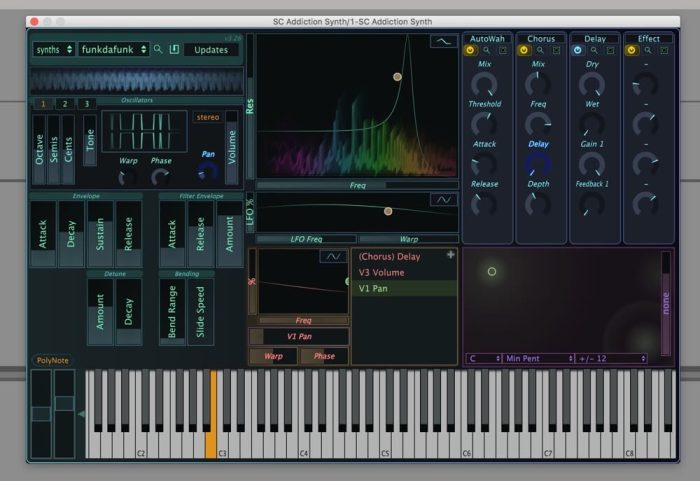 We focus on bringing audio software into the future by getting away from hardware look-alike interfaces and towards more intuitive, responsive UI. Also, we make DJ solutions that focus on manipulating sounds granularly – that is – controlling loops and samples the way DJs are accustomed to con-trolling tracks, with complete fluidity of playback (as you have on a turntable). Our end goal is software that is as powerful as any daw, but with the immediacy and creative feel of DJing soft-ware.
The sale includes Addiction Synth and Infinity Synth instruments, as well as various effect plugins. A collection of 8 effect plugins is also available in an exclusive SC Effects Bundle at 60% off.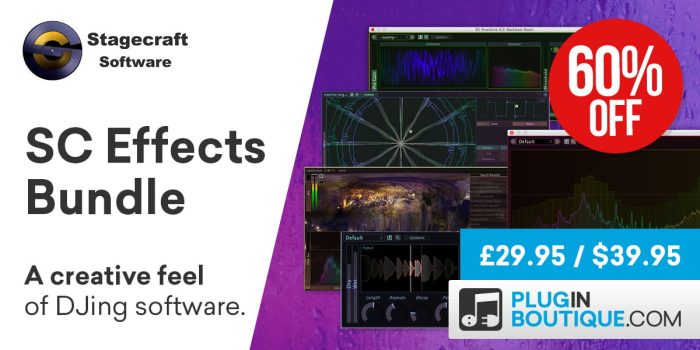 Stagecraft are famed for their unique, intuitive audio plugins, and now with the SC Effects Bundle, they have combined 8 of their best plugins in one easy-to-use package. The Stagecraft SC Effects Bundle is exclusive to Plugin Boutique and available for a limited time only.
The bundle includes Picante, EchoThief, Overdrive 5, Glitch Machine, RingMod, AutoFilter, BitCrusher, and Delay.
The SC Effects Bundle is on sale for £29.95 GBP / $39.95 USD until December 3rd, 2018.
More information: Stagecraft Software