The Loop Loft is offering free drum loop libraries with a value of over $120 USD with the purchase of any of its packs and bundles with drums & percussion, guitar, bass guitar, saxophone, and more.
The packs come in a large variety of formats (Ableton Live, ReFill, Multitracks, Pro Tools, Studio One, Maschine, MIDI, etc.), and include artist series titles from Joey Waronker, Omar Hakim, Mark Guiliana, Matt Chamberlain, Nate Smith, Charlie Hunter, and Bob Reynolds to name a few.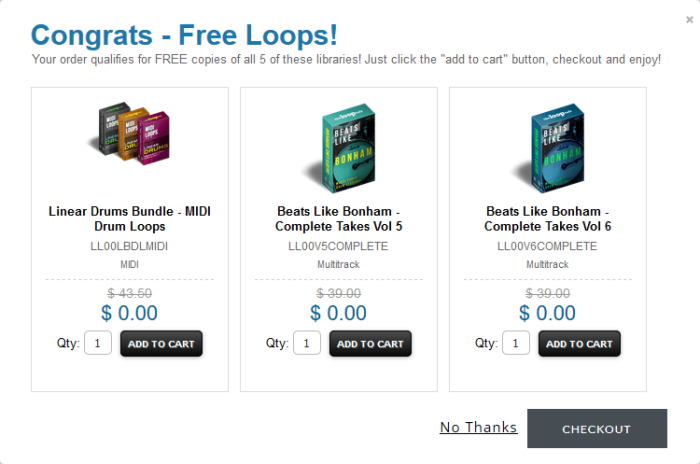 This week, your order will include a free copy of the Linear Drums Bundle, a collection of 3 packs featuring drum MIDI loops in the linear style where no two limbs strike the drums and cymbals at the same time.
Also included are Beats Like Bonham Volume 5 and Beats Like Bonham Volume 6, two packs with three complete multi-track recording sessions each, inspired by the grooves and sound of legendary Led Zeppelin drummer, John Bonham.
More information: The Loop Loft