The Mix Challenge has announced it is celebrating the 4th anniversary of the Mix Challenge (game) itself.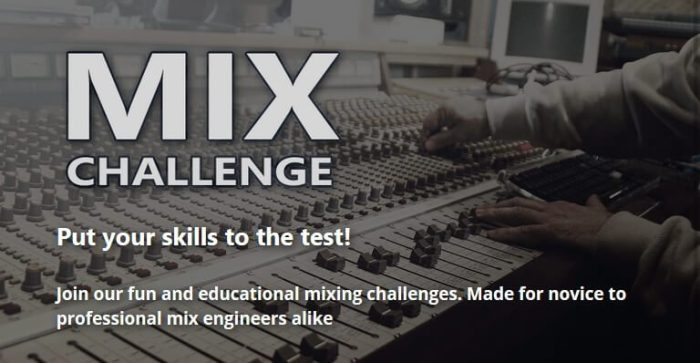 In June 2014, three people (Eric Dahlberg, Satya Choudhury and Roland Löhlbach) revived a game concept on KVR Audio that originated as a mastering challenge. This game would ultimately be known as the "Mix Challenge". It has had a steady run of 43 games so far, and also turned into the name sake for a community. And there are no plans to stop anytime soon.

A ginormous thank you to all participants that made the game into what it is today. May it continue to be an inspiration to aspiring musicians and/or mix/audio engineers all over the world, and remain a place to gain experience and learn new things in the process.
The following challenges are currently open to compete in:
Mix Challenge #044: Have a chance to work on an Instrumental Metal production. Deadline: June 21st.
Songwriting Competition #010: with the theme being "Fête de la Musique" (World Music Day itself being on 21st June). Create a production in whatever genre/style you feel like. Deadline: June 24th.
Remix Challenge #002: Remix a 8bit Robo-Punk production, genre doesn't matter (warning: mild swearing). Deadline: June 18th.
More information: Mix Challenge