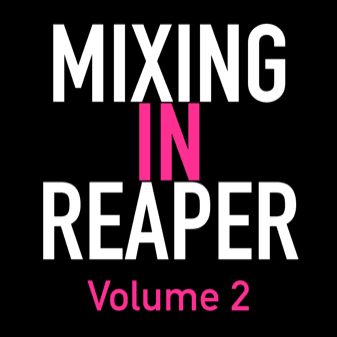 The Reaper Blog has announced the release of Mixing in Reaper Vol 2, a video tutorial series on mixing in the Reaper digital audio workstation software by Cockos.
Sitting in on a mixing session is not something every home studio musician has the opportunity to do. I aimed to give the experience of sitting with me through a mix, sharing tips as I go and all for less cost than an hour of studio time.

This new video training product gives you an over the shoulder look at one of my mixing sessions. Over the course of a few hours I take you through the process of preparing to mix, creating a rough mix, processing, automation and finally mastering a very dynamic song.

After I made Mixing In REAPER Volume 1, I analyzed my habits and workflow and did a lot of rethinking and optimizing. This series shows many of the ways REAPER can aid in mixing flow. I also approached the mix in a different way from last time to demonstrate some other options that are available.

There are a lot of REAPER-specific tips and tricks demonstrated, but the overall mixing concepts can be applied to any DAW and genre of music.
The video course is available for the introductory price of $25 USD until March 31st 2016 (regular $30 USD).
More information: The Reaper Blog / Mixing in Reaper Vol 2