Track Spark has launched its new June goody bag, offering a new collection of music making tools to its subscribers.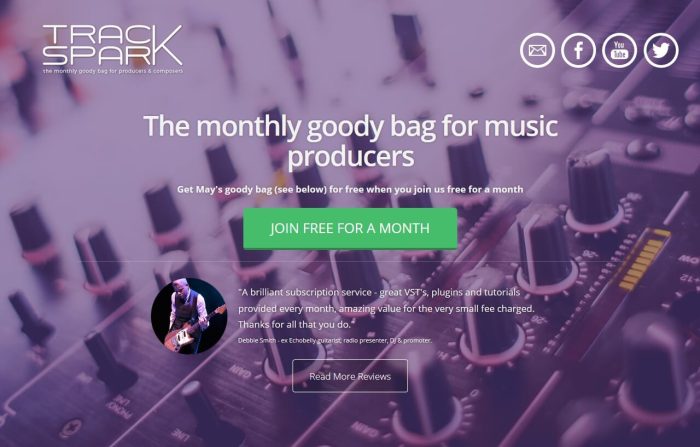 This month's goody bag includes EchoThief by Stagecraft, MagicScore by Maestro Music Software, Enigma I by Xtant-Audio, Royalty free session stems & loops, and a tutorial by Rich Lewis on guitar tracking.

Please be aware that each month's goody bag can only be downloaded in that particular month. Our partners provide software and content at a huge discount for us but our agreement with them is only for the month they're involved.
The Track Spark subscription is available at $5.99 USD/month. New users can join and get the first month free.
More information: Track Spark