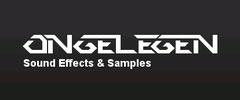 Tramon Kaiser aka Martin Oskera has announced the launch of Ongelegen, a new website offering free sample packs.
ONGELEGEN releases free, royalty free, high quality sound effect soundpacks for sound designers and electronic music producers or anyone who is interested in sound design, electronic music production or sound effects.

ONGELEGEN is founded by Martin Oskera, a hobbyist producer, recordist and sound designer from The Netherlands. He created this outlet to share his recordings and sound effects with the world, live out his passion and gain more experience in this field of work.
In celebration of the new website, Martin has released Binaural 01 | The Balloon, a collection of sounds made with party balloons.
With Binaural 01 I The Balloon you get 152 unique and weird balloon sound effects. 179 MB full of inflating, deflating, squealing effects and many more…
Visit Ongelegen for more information.