Freshly Squeezed Samples has announced the release of the Trance Elite soundset by Temple One for the Massive X software synthesizer from Native Instruments.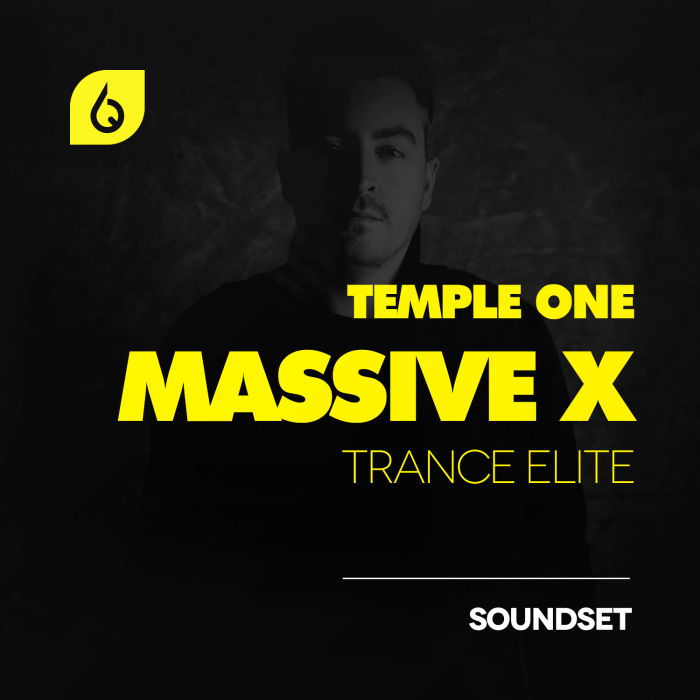 In Temple One Massive X Trance Elite, you'll find a pristine 132-preset collection of intricately designed pads, plucks, and leads, right next to floor-shaking bass sounds and tension-building FX. Essentially, the "bread and butter" sounds that factory banks don't include. The sound set features a range of trance-orientated sounds as well as the sounds from the more cutting-edge progressive sound.

Why did we make a sound set for Massive X? While Massive X isn't as popular as say Sylenth1, or Massive (yet), it's a synth we firmly believe will become a studio staple and grow in popularity. One of the standout features that Massive X possesses is an incredibly low CPU/resource footprint, making it a great synth to use extensively for the purposes of layering. As a result, many of the carefully crafted presets included in this sound set allow for easy layering. Similarly, it also features an innovative and easy to use FM section, making for some very unique sounds previously not possible with other synths.
The collection contains:
132 named presets, sorted into well-defined categories.
Includes 23 bass, 14 key, 14 fx, 11 pad, 16 synth, 7 drum, 22 lead and 25 pluck presets.
All presets are rooted at C3 and volume normalized.
Innovative macro mapping for every sound.
Modwheel Assignment on every preset.
Ready-to-go out of the box with FX added.
Trance Elite for Massive X costs £34 GBP.
More information: Freshly Squeezed Samples