Origin Sound has released a sample pack called Trapped In My Mind, a collection of sounds for fans of Montell 2099, Sam Gellaitry and Mr Carmack.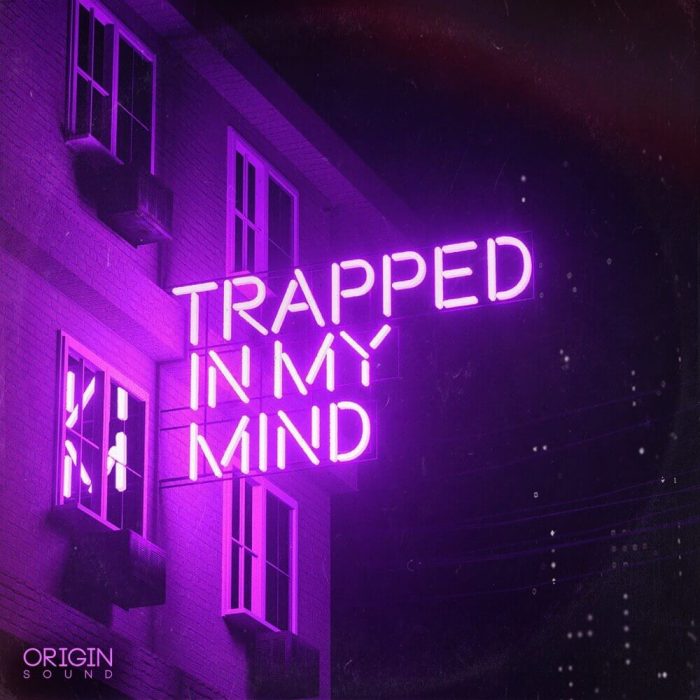 The pack offers a contemporary cutting edge sound with crystal clear production and vast, theatrical atmospheres.
You'll firstly want to immerse yourself in the expansive library of musical loops, each organised by key and tempo, giving you an instantaneous drag – and – drop workflow. Each sub-folder contains 20 different loops, including sharp, suffocating basslines; sparkly, ethereal chord loops and immaculate melodies, as well as a folder of 20 combo "stacked" loops, all with respective MIDI accompaniments. There is a sound in here for everyone, spanning from processed supersaws to lush organs, you're guaranteed to find something that will work in your tracks.

Now you're equipped with the melodic fundamentals, you'll want to explore our folder of individual drum hits. Start by browsing a surplus of punchy, digital kicks and snares; especially useful for getting a drum sound that cuts clean through the mix. Then add intricacies with a variety of different percs and tops; diversifying and widening your productions.

If you prefer to work off of a pre-made drum sound, then look no further than our expertly crafted drum loops folder of over 20 different loops included stem renders. These loops are characterised by their raw but clean sound, optimised for a modern electronic setting but can easily be adapted and manipulated to fit any genre.

Another fundamental section of this pack is the bass and instrument one shot folders. These folders are perfect for people who are tired of designing patches from scratch and are looking for a fresh sound to work with. The instrument folder contains 20 incredibly diverse one shots, including smooth legato string sounds to twinkling staccato synth plucks. Additionally, we have provided 20 deep and weighty bass one shots, for a full sonic starting point for your music.

Finally, you can take your productions to the next level by utilising the diverse library of 30 SFX that include: impacts, sweeps, risers and other miscellaneous sounds ideal for layering or using in transitions.
The Trapped In My Mind is available from Loopmasters for £29.95 GBP.
Also available is Beat Tape – Soulful Hip-Hop Cuts, a Lo-Fi focused Hip Hop library featuring melancholic musical elements and dusty beats.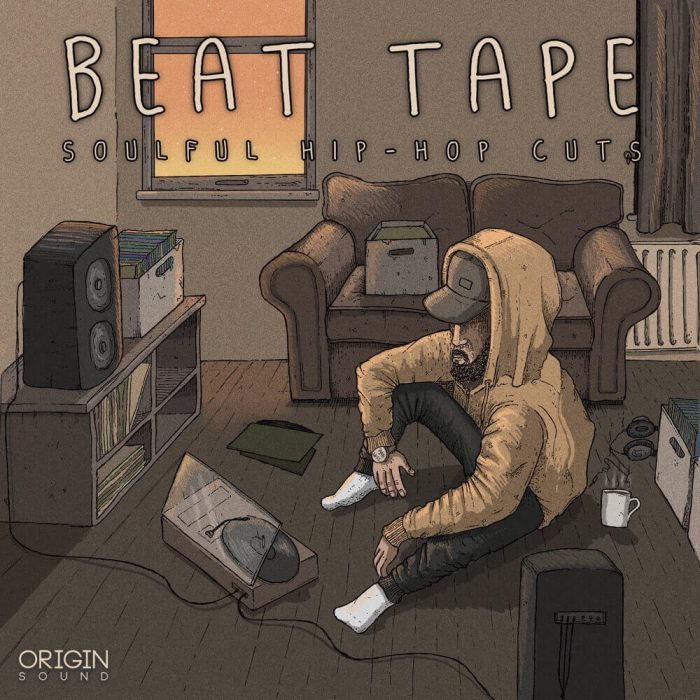 Dive into Beat Tape and you will come across a huge array of musical samples, ranging from soft ethereal leads, crunchy guitar licks, rich bass lines, to dreamy chord progressions. Not to mention the numerous selection of musical 'stacks' consisting of multiple layers of instruments, providing a sonically balanced sample to work with and assist your creativity. Beat Tape also includes key and tempo labelled MIDI clips to match the music loops, giving you the ability to build on your productions with your own instruments to add your own sonic imprint.

To accompany the musical elements, Beat Tape exhibits a large selection of 61 stand alone drum hits, in addition to 15 drum loops across a variety of BPMs as well as being divided into individual stems for expansive creative opportunities whilst maintaining a quick work flow. All drums provided possess characteristics typical of a tape aesthetic, with a tasteful application of distortion artefacts and subtle noise.

For the final layer of detail for your productions, Beat Tape comes with 102 various SFX, ranging from vintage vocals, strange bit crushed string atmospheres, reverberated vocal chops, vinyl noise layers, and much more, adding that extra layer of depth to your track and transforming the overall sonic environment.
Beat Tape costs £24.95 GBP.
For more Hip Hop sounds, The Record Store – Vol 1 offers the ultimate collection of vintage Hip Hop song starters.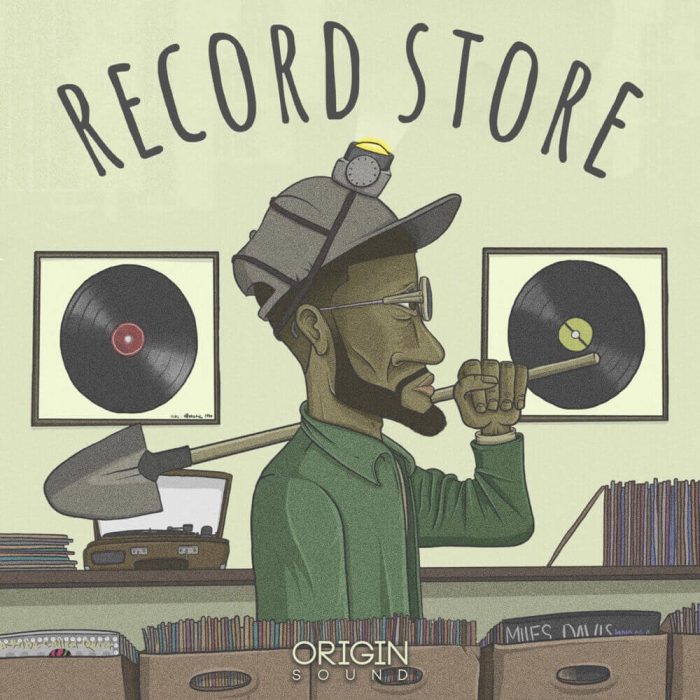 The Record Store is a giant four-part consolidated library combining samples from our previous best sellers "Crate Digging", "Vintage Soul", "Vinyl Era" and "Hip Hop Plates".

Each song starter contains expertly designed and processed loops organised into "original", "chopped" and "aged" folders, allowing you to easily locate the type of sample you want to extract without having to sift through an index of different files. This is the quintessential sample collection for just about anyone looking for vintage and dusty sounds to chop up into their own beats without having to worry about the nitty-gritty details.

The sounds we have recorded are layered into a delectable mix of stacked loops, containing conventionally sampled instruments, including Rhodes, saxophone and piano. We have carefully processed them to ensure an authentically vintage sound, without going overboard on FX, leaving you plenty of room to adapt each sample according to your track.
The pack is available for £24.95 GBP.
More information: Origin Sound