Splice has announced availability of the brand new RX 7 Standard audio repair software on its Splice Rent-to-Own plan.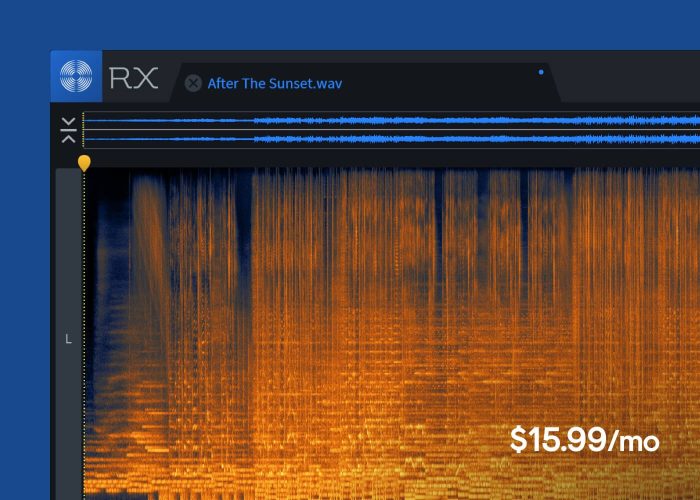 RX 7 allows you to separate sources so you can adjust levels on individual vocals and instruments, remove clicks and pops from your tracks, clean up performances, and polish audio for mixes, radio, tv, and film.
We're excited to announce that iZotope's new RX 7 Standard is now available on Splice Rent-to-Own. For years, RX's audio tools have been an indispensable part of professional studios around the world.

With RX 7, iZotope has upped the ante with brand new features. For example, Music Rebalance lets you isolate individual sounds and vocals in already-mixed tracks to adjust dynamics or remix them, and Repair Assistant finds unwanted noises in recordings and lets you remove them altogether. Want to surgically remove vocal pops or click-track bleed? Need to get rid of crackle from an old breakbeat? RX can help.

Try RX 7 on your tracks to see why it's the best audio repair tool around.
The RX 7 Standard Rent-to-Own plan is available for $15.99 USD/month (for 25 months) and you can try it with the free 3-day trial.
More information: Splice