Calling all Ableton Live users! We've teamed up with Sample Magic to offer you the chance to win a copy of Ableton Magic Racks: Multi FX Racks, a collection of 5 Ableton Live Racks designed for both live and studio environments.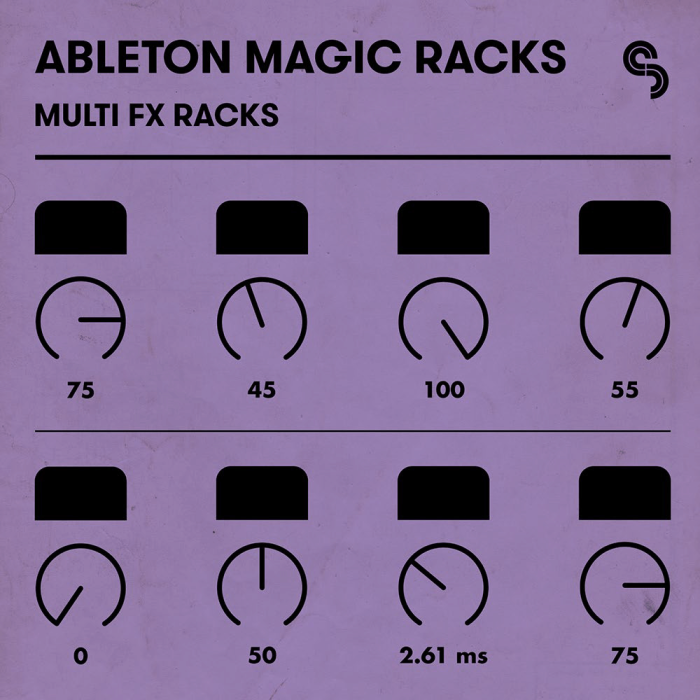 The versatile collection has been custom built solely using Ableton's native tools. It includes Multi Delay, Multi Filter, Sequences & Comb, Valves & Cabinets and Vintage Emulation.
Magic Racks – Multi FX Racks is an arsenal of rhythmic and harmonic ducking delays, unconventional and dusty filters, to creative sidechain compressions and gate techniques. You'll also find sounds reminiscent of dusty circuits and valves, to modulations and warm voltage sequences. We've also included cabinets, amplifiers and reverbs emulations that are loaded with raw purity of hard gear.

These racks are made to create tones and sub-tones in the frequencies of the audio material and produce musical elements that undoubtedly inspire new ideas.
Each rack utilizes complex and unique processing chains, which can be controlled with 8 intuitive macro controls. Check out the video at the end of this post to hear the racks in action.
Just leave a comment below for a chance to win. We will pick a random winner from all entries submitted before Friday February 22nd, 11.59pm CET. Note that you'll need Ableton Live 9 (9.7.7) or 10 (10.0.5) to use these racks.
Good luck!
More information: Sample Magic