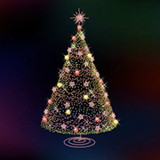 Yellow Tools has announced the Christmas Special 2009.
Another year draws to a close and Christmas is coming in the near future – so it's high time for a suited special under the Christmas tree: For the 10th anniversary of yellow tools this year's Christmas Special will be something really great!

30% discount for all yellow tools products* – including the Independence Download Instruments.

Additionally all customers who purchase Download Instruments for a total amount of 100 EUR or higher still also get the Independence Pro 2.5 Software Suite for free – so you can really save money this Christmas!This Special starts on December 1st and ends on December 31st 2009.
* the yellow tools Authorisation Key (USB Dongle), EDU versions and Multi-Licenses are not part of this special.