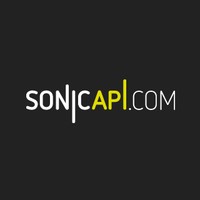 zplane.development has announced the launch of a free beta of its new sonicAPI.com online audio processing service.
sonicAPI.com offers an API for professional grade audio effects and high end music processing engines to web and app developers. For a long time, many of these technologies were only accessible through proprietary C++- interfaces as opposed to the easy-to-use HTTP interface sonicAPI.com provides.

The featured technologies include effects such as reverberation, time stretching and pitch shifting (changing the tempo and pitch independently) and analysis engines for the detection of tempo, loudness, and musical key. More technologies will be added continuously. They enable developers to build services for automatic audio database tagging, for creating mash-ups of songs with different tempo and key, and for applying state-of-the-art effects to their recordings.

"The increasing diversity of programming languages and platforms used for music processing results in increasing difficulties for developers to integrate our highly optimized C++ software development kits into their apps. Moving these technologies into the cloud and offering an easy, platform-independent interface speeds up the development cycle and allows our technologies to be used on any platform in any programming language", says founder Alexander Lerch.
More information: zplane.development / sonicAPI.com