Asparion has announced that its new D400S display extension for the Asparion D400 DAW controller will be released soon.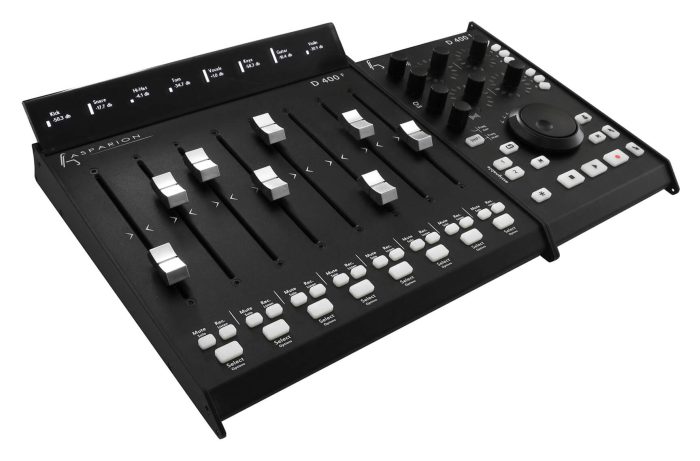 To keep an eye on all your tracks in all lighting conditions the D400 can soon be extended with an OLED display. Readability is guaranteed from every angle in darkness as well as in sunlight by the use of organic light diodes.
With a resolution of 1024×64 pixels combined with the high refresh rate working professionally is not an issue and the workflow is optimized. Alongside 2 lines of text the display offers a metering view with clipping.
The 6.5mm thin frame follows the modern design of the D400. The height of the D400F only increases by 2.2cm. This results in a total height of 5.5cm which keeps the view on the monitor clear.
D400S features
OLED display.
1024×64 pixels.
2 lines of text with 8 characters each.
Stereo / Mono metering incl. clipping.
232 x 36 x 6.5mm, 238 x 238 x 55mm (D400F + D400S).
extension for the D400F, no stand-alone use.
The D400S OLED display will be available in Q4 2018, priced at 299 EUR/$349 USD.
More information: Asparion