AutoTonic has released version 1.7 of its AutoTonic Modal MIDI Transposer, which now allows to 'stack' intervals like chords and play them modally.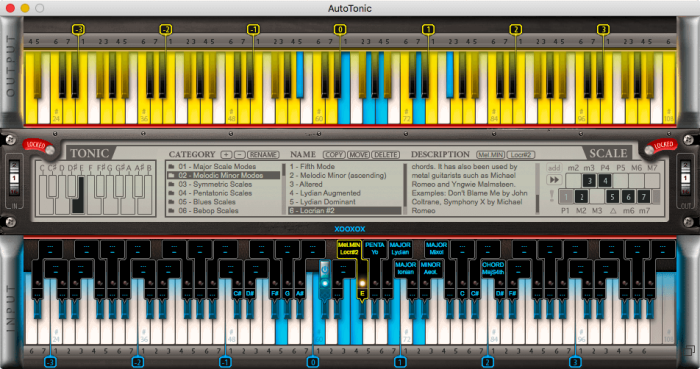 After getting multichannel processing in the previous update, AutoTonic now includes an new innovative feature that allows you to create static and fully customizable chord triggerings.
So when pressing a single note this will cause multiple notes on AutoTonic's all-linear INPUT keyboard to be triggered, which then will result in a particular transposing, of course. So the signal chain internally within AutoTonic will be:

INPUT Port(s) → x/o-Modifier → INPUT Keyboard (visual) → MODAL Transposing → OUTPUT Keyboard (visual) → OUTPUT Port(s)

This feature does not directly affect any of AutoTonic's modal transposing or such, but has only to do with what the actual triggering for the transposing will be.
AutoTonic for Windows and Mac is available starting at $29 USD/year. A full version license is on sale for $99 USD.
More information: AutoTonic