Just a few days after the version 1.1.0 update, Balance Mastering has released version 1.2.0 of its Analog Magpha EQ effect plugin.
The update comes with an optional non-stepped, continuous knobs/textbox values. The user interface has further been improved to have more tactile buttons and knobs, and improved usability in low light conditions.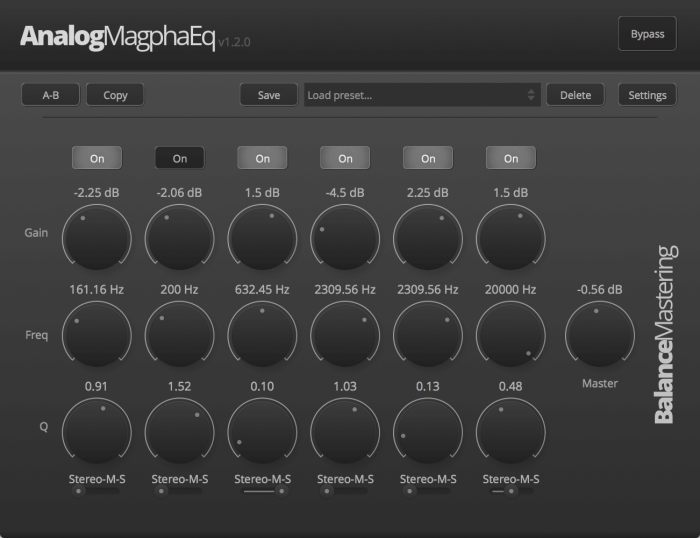 Under the hood we've developed a new technology that gives extremely accurate match of analogue prototype curves in both magnitude and phase. While most modern digital EQs do a good job at matching the magnitude of analogue filters, they do not match the analogue phase.

The lower panel shows that Analog Magpha EQ matches analogue phase right up to 20kHz, even at standard sample rates. This is often perceived as an "open", "pure" sound which is prized in analogue hardware by many engineers, especially when a few bands of mid or high frequency EQ is engaged.
Analog Magpha EQ is available for the intro price of £80 GBP until May 7th, 2018.
More information: Balance Mastering