Plugin Boutique has launched a sale on BigKick Expansion V3 – Drum & Bass Kicks V1 with DLR, a collection of drum sounds for the BigKick plugin.
Drum & bass artist DLR has had numerous releases on labels such as Metalheadz, Dispatch, Symmetry, Utopia Music and more.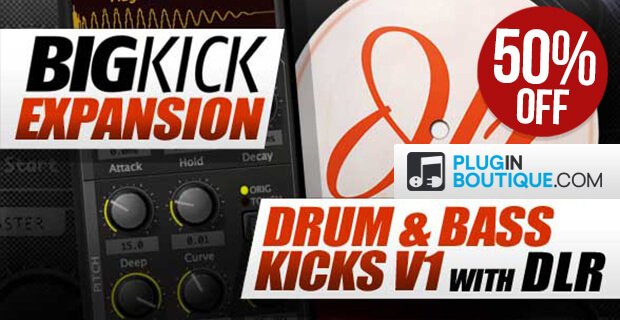 Having previously collaborated with Octane on the 'Method In The Madness' album, DLR has quickly established his own signature sound; an instantly recognizable groove mischievously poking through the mix, terrorizing dancefloors in a truly unique way.

A Word From DLR…

"Here we have a selection of mostly tight kick drums to be used in electronic music production. Use creatively to beef up your tracks, think about creating organic interesting music with solid fundamentals, always think outside of the box!" DLR.
The expansion pack is on sale for only £4.95 GBP/$7 USD until August 1st, 2019.
More information: Drum & Bass Kicks V1 with DLR