Ghosthack has launched its latest sound pack Riddim Revolution Volume 2, a collection of 100 fresh Serum presets alongside a full construction kit.
Riddim has seen a significant rise in popularity over the last few years – also on all big festivals wolrdwide! This genre is all about innovative sound design and creative new techniques. What would be more useful in this case than a huge collection of Serum presets that can be adjusted and edited easily to create your own unique style?

By reverse-engineering these patches "Riddim Revolution 2" can also teach you lots of sound design tricks and techniques that will help you understand every aspect of a huge sounding Riddim preset.

Beside a total of 100 outstanding presets for Serum we also included a full construction kit of the demo track featuring all kinds of one-shots and and stems that can be easily dropped in your DAW of choice. For easy automations and manipulations all patches support Serum's four macro controls.
Riddim Revolution 2 features
75 Bass Presets.
20 Synth Presets.
5 Arp Presets.
27 One-Shots.
10 Stems.
Includes "How to import Serum Presets" Tutorial.
Regularly 49.95 EUR, the pack is on sale for 27.95 EUR.
Also available is Rezonance for Serum, a collection of 100 Serum presets and 312 unique drum one-shots, bass hits plus loops and sound FX by Wubbaduck.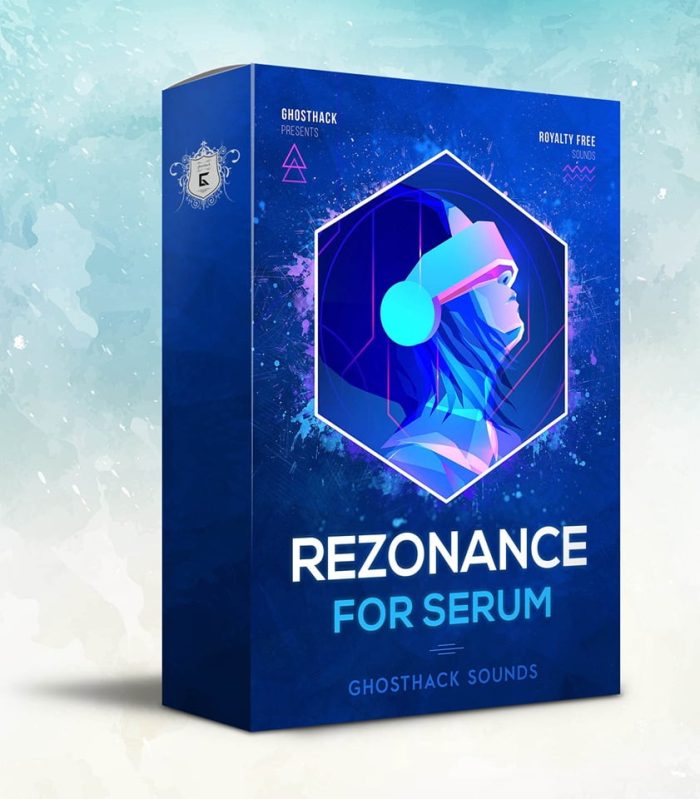 Are You Looking for Some Deep and Dark Mid-Tempo EDM Sounds?

The newest hype in the electronic scene is Mid-Tempo EDM: Heavy drum beats with a slow tempo of 100-110BPM combined with some dark technoid bass sounds with a synthwave-like touch.

That is exactly the sound that describes "Rezonance for Serum", our latest installment in top-notch modern sound design made by an artist with millions of streams on Youtube: Wubbaduck!
Rezonance for Serum features
78 Bass Presets.
5 FX Presets.
5 Pluck Presets.
4 Arp Presets.
3 Synth Presets.
3 Lead Presets.
1 Sub Bass Preset.
1 Pad Preset.
20 Closed Hi-Hats.
20 Open Hi-Hats.
20 Drum Loops.
20 Kicks.
11 Kick & Snare Loops.
20 Snares.
10 Top Loops.
100 Bass Shots.
11 Bass + Drum Loops.
34 Bass Loops.
10 Downlifter.
21 Impacts.
10 Uplifters.
5 Risers.
Includes "How to import Serum Presets" Tutorial.
Includes 2 Full FL Studio Project Files.
Rezonance for Serum is currently offered at 29.95 EUR for a limited time (regular 49.95 EUR).
Lastly, the Hip Hop/Trap MIDI Kits & Files comes with 20 construction kits with arps, basslines, chords, melodies and drum MIDI files for your next Hip Hop or Trap production.
Our team of international sound designers gave their best to create some stunning MIDI melodies, chords, arps, basslines and even drum MIDI files for you.

The whole pack contains 20 thematic key- and BPM-labeled MIDI construction kits. Each kit contains all MIDI files that you need for creating a nice Hip Hop beat: A heavy 808 bassline, melodic chords, a remarkable melody, atmospheric pads and all kind of drums (kicks, hi-hats, snares, snaps, percussions).

Furthermore, we included a total of 180 single MIDI files from basslines to chords to melodies.

Drag and drop these files into your DAW of choice, they can be combined with everything. From samples to virtual instruments and synthesizers. Use them as inspiration to overcome annoying creativity blocks.
Hip Hop/Trap MIDI Kits & Files features
20 MIDI Construction Kits with 260 Files.
100 Melody MIDI Files.
25 Bass MIDI Files.
55 Chord MIDI Files.
The MIDI pack is currently on sale for only 9.95 EUR (regular 29.95 EUR).
More information: Ghosthack