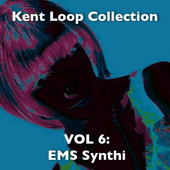 Kent Sandvik has released Kent Loop Collection Vol 6 – EMS Synthi, a free sample pack featuring loops created with the virtual modular XILS 3 synthesizer by XILS-lab.
EMS Synthi was a portable synthesizer done in the early seventies by EMS, used by Pink Floyd, Todd Rundgren, Steve Hillage and other similar artist.

This volume contains 50 synthi-like loops made with XILS Labs XILX 3 plug-in in the tradition of synthi-like sounds, sequencer patterns, odd bleeps, effects, as well as leads and bass lines.

Some of the loops use a compressor but most of them are clean so you could experiment with various compressor and other effect settings.
Kent Loop Collection Vol 6 is available as a free download. Note: You are not allowed to make crappy music with these loops. Make hippie-electro music with these loops.
More information: Something/Anything