Korg has announced its upcoming opsix Altered FM Synthesizer, a new digital synthesizer that was designed to have you rethink everything you know about FM synthesis.
The opsix features Korg's newly designed six-operator sound generator with a diversity of waveforms, operator modes that go beyond the realm of FM, and a filter that brings together a fusion of subtractive synthesis.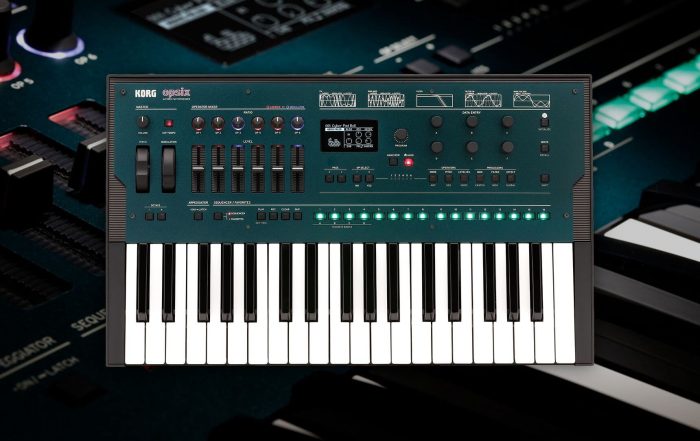 The opsix represents a new and expansive reimagination of classic digital synthesis. Much like Korg did when bringing wave sequencing back in a more powerful, more musical, and more immediately accessible way with wavestate, so was the approach to FM sound generation of the opsix, resulting in another incredibly flexible and unique synth.

The opsix is an "altered" six-operator FM synthesizer. With its astoundingly accessible operator mixer and flexible sound engine that goes well beyond traditional FM, this instrument widens the potential of digital synthesizers to their utmost.

The opsix is an instrument for players of all generations—modern in every way, getting back to the basics to offer you a glimpse of the future. Whether you are new to synths, looking for a completely unique addition to your sound palate, or an original FM purist, opsix will deliver on all expectations and more.
opsix features
True six-operator FM synthesis, and more.
FM exploration, easier than ever.
Full editing with the DATA ENTRY knobs.
Five operator modes that expand FM synthesis.
40 preset algorithms and user algorithms.
Three EGs, three LFOs and 12 virtual patches offer an extensive range of modulation.
Eleven powerful filters, including MS-20 and Polysix.
Three series of 30 types of high-definition effects.
Visually-satisfying editing with a spectrum analyzer and oscilloscope.
Powerful 16-step polyphonic sequencer.
Adding unpredictability to sounds with the Randomize feature.
Favorite and smooth sound transition (SST) functions.
Compact design featuring a 37-key keyboard.
The opsix will start shipping in December priced at $799 USD.
Nautilus
Korg has also announced a new music workstation that pushing the boundaries of what a performance synth and workstation is capable of with nine dedicated sound engines to realistically reproduce sounds such as pianos, electric pianos, organs and more.
The new NAUTILUS workstation delivers the power and performance of Korg's flagship Kronos in a streamlined design, with new and updated sounds, making it ideal for performing musicians, songwriters and producers.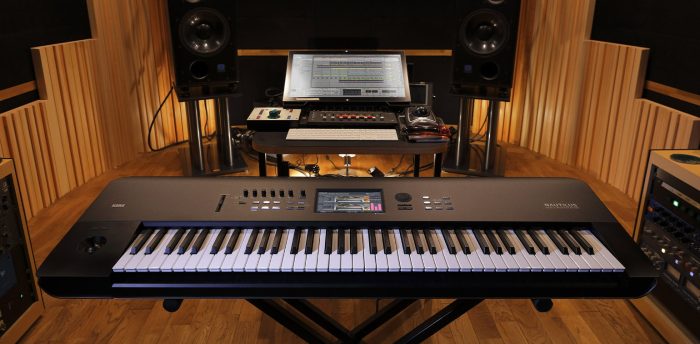 With the power of nine engines to drive a new approach to sounds, plentiful sampling, audio recording, effects, and processing power, there is simply no other synth that delivers more to explore sonically, with the workflow to get you there faster than ever.

Korg spent years refining all our digital, analog, processing, and hardware technologies and delivering them in a way that helps the musician connect with their instrument. The result is the incredibly powerful, one-of-a-kind NAUTILUS.
NAUTILUS features
Nine different sound engines offer massive expressive power.
New sounds offered over three broad categories.
The DYNAMICS knob makes delicate expression possible.
Make intuitive changes to sounds with the Realtime knobs.
A user interface designed for easy operation.
Convenient arpeggiator and drum track functions.
Color TouchView Display.
Set list mode that demonstrates its power in live performances.
Open Sampling System.
16-Track MIDI Sequencer / 16-Track Audio Recorder.
16 Onboard Effect Processors.
USB/MIDI Host Ports Accommodate MIDI Control Surfaces.
Smooth sound transitions that eliminate dropouts when changing sounds, regardless of the mode you're in.
88-key model with piano touch, 73-key model with light touch and 61-key model available.
The NAUTILUS is scheduled for release in early 2021, with priced $2,700 USD for the 88-note model, $2,400 USD for the 73-note model and $2,000 USD for the 61-note model.
More information: Korg