MIDIssonance has launched Omnisphere Symmetry, a sound library featuring 128 patches for Spectrasonics Omnisphere 2.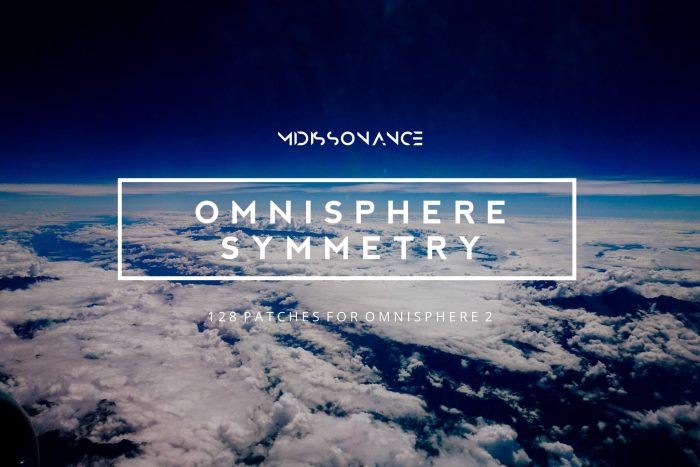 The soundset is inspired by modern underscore ranging from great work of Mac Quayle and Trent Reznor/Atticus Ross as well as some now already classics by Jack Wall and Harry Gregson-Williams.

While Omnisphere Symmetry has a lot of darker pulsating arp basslines, sequences and textures, it's certainly capable of lighter, beautiful character reminiscent of Sigur Rós and Jeremy Soule's Elder Scrolls scores. Omnisphere Symmetry is aimed at composition for media (film/TV/trailers/games), but is also very useful for genres like ambient dream pop or new age.

Patches are carefully programmed with detailed modulation capabilities, offering much more detail per every preset.
Omnisphere Symmetry features
47 Arps + BPM.
5 Impacts.
5 Synth Basses.
24 Pads.
25 Textures.
6 Keyboards.
9 Hybrid Instruments.
1 Riser.
5 Synth Leads.
1 Traditional.
16 Multis.
Omnisphere Symmetry is available for purchase for 19.99 EUR (+ VAT in EU).
Also available is Omnisphere XLV, a free collection of 45 patches for Omnisphere.
Omnisphere XLV is a free soundset for Omnisphere 1.5 and later. Soundset contains 45 cinematic patches, including different patch categories, from pulsating arps to textures and pads.
More information: MIDIssonance