The Mixxx development team has announced the release of Mixxx 1.9.0, an open source DJ software for Windows, Mac & Linux.
The Mixxx 1.9.0 adds several major new features including Shoutcast support, direct deck outputs for external mixers, and ReplayGain normalization. We've also added many enhancements to the library, a revamped default skin, and more!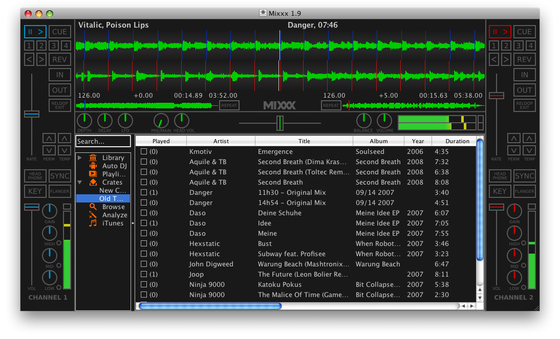 Mixxx features
Advanced database-powered library.
iTunes library access.
Support for over a dozen DJ MIDI controllers.
Precision pitch/speed adjust, crossfader, channel faders, and high fidelity DJ equalizers.
BPM detection with auto sync.
Headphone cueing with any external USB soundcard.
Key-lock for adjusting the speed without changing the pitch.
ReplayGain volume normalization.
Supports MP3, FLAC, OGG, M4A, and WAV playback.
Crates and playlists.
Simple automixing.
Shoutcast and Icecast broadcasting.
Mixxx is available as a free (open source) download for Windows, Mac and Linux.
More information: Mixxx