The Modstep MIDI sequencer app for iPad has been updated with some bugfixes and 22 new Templates for all Korg Gadgets, Novation Circuit, Shoom and the Korg Volca FM.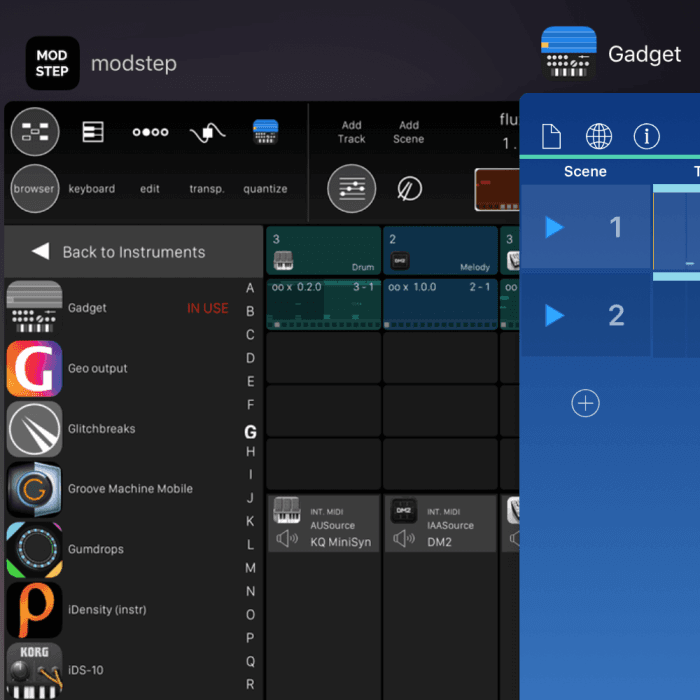 Modstep allows you to create music and jam with your iPad and your favorite IAA Apps, Audio Units, Mac and PC software and MIDI hardware as well as the internal drum sampler and synth. Use it as the centerpiece of your setup to create and perform music on the go, in the studio and on stage.
Changes in Modstep v1.1.1
Fixed an issue that could lead to IAA apps stopping playback after a while.
Fixed a bug that would make it impossible to change the recording status after loading / creating a session.
Fixed a bug that could lead to automations being deleted when recording.
The ADSR Pickers on the Sampler & Synth can now be recorded and automated again.
iOS 7 support is back (we recommend updating to iOS 9).
IAA apps that are not currently loaded are shown with a grey icon again.
Added the possibility to start & stop the selected clip via the clip button in the main menu bar. To access the quick access window to jump to different clips, a long tap is required.
A track that is being soloed will not send a global note-off upon soloing anymore.
Added new Templates for Korg Gadgets (thanks GoNeKrAzY!), Novation Circuit, Moog Model 15, Shoom and Korg Volca FM.
Modstep is available for purchase for $19.99 USD.
More information: Modstep