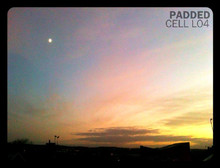 MrTheBigMan has released Padded Cell L04, a free sample pack.
In the pursuit of writing my next record I came across a few new synths with which to mangle sounds and this led to the sound you will hear in this current release of Padded Cell.

Having ran a multitude of loops through Graincube I then harnessed the power of Skanner by Native Instruments. Once this was completed, I ran all of them through Guitar Rig which sealed the deal on some of the best rhythmic and quite plain out there sound design samples I could manage.
Padded Cell 04L includes 50 Loops at 32 bars long sampled at 120bpm. The sample pack is a free download at MrTheBigMan (428 MB).
More information: Multiples