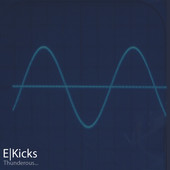 MTBM.net has released E|Kicks, a collection of drum kick samples by Multiples.
So, we grabbed all of the kicks we had made for our first three E|Drums samplepacks and created a few more to use as a base for 25 layered kick drums with enough oomph to fit in with any type of mix.

But. thats not all. We then rinsed them through Guitar Rig to provide a further 25 samples of the weird kick drum variety.
E|Kicks includes 50 kick drum samples and is available to download at no cost (2.3MB).
This is Multiples first ever Facebook release. All links for this samplepack are currently posted there for you to download the files. We have it on our own servers, Archive.org and fairly shortly also hosted on Audiostuff.ro.

So whilst your receiving the download, why not add us as a friend in order to receive updates as it happens.
More information: MTBM.net