NUGEN Audio has announced a new 3D Immersive Extension option for Halo Downmix, which adds capability for downmixing 7.1.2 Dolby Atmos bed tracks to 7.1, 5.1 and stereo.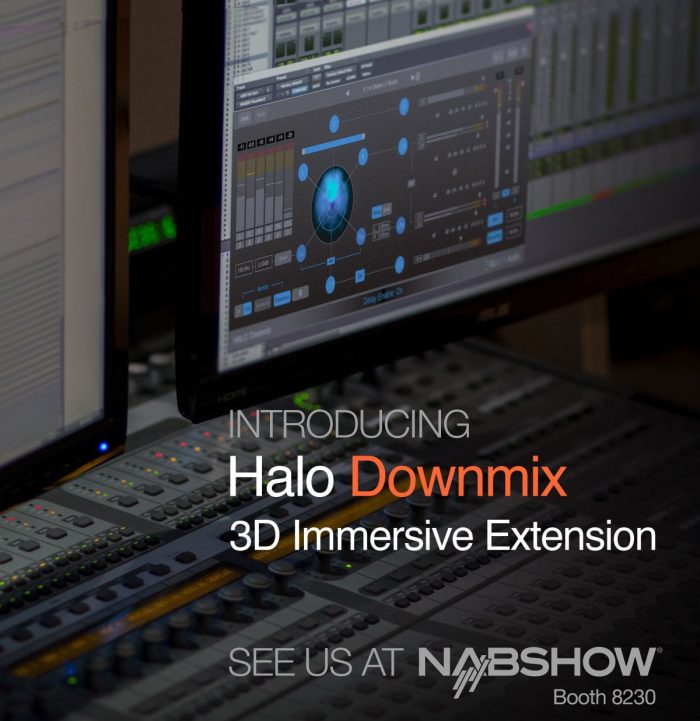 All multichannel configurations of Halo Downmix have also been updated to introduce new center channel divergence control, enabling precise handling of center channel spread into the left and right channels in the downmix. This is a versatile way to either directly translate the center channel energy or move it into the left and right channels, choosing a degree of phantom center. It also provides precision control within an existing surround mix.
Halo Downmix is a powerful solution for delivering accurate downmixes that are no longer limited to typical in-the-box coefficient-based processes. It allows for unprecedented adjustment, and provides visual controls for relative levels, timing and direct vs. ambient sound balance.
Halo Downmix for Windows and Mac (VST/VST3/AU/AAX/AudioSuite) is available for $299 USD/259 EUR ex. VAT.
More information: NUGEN Audio