Isotonik Studios has announced that it is offering the One Knob Wonders audio effect collection for Ableton Live by PerforModule as a free download for the next few days.
The collection features a practical set of 64 single-knob effect racks ranging from wacky performance tricks to graceful mixing tools.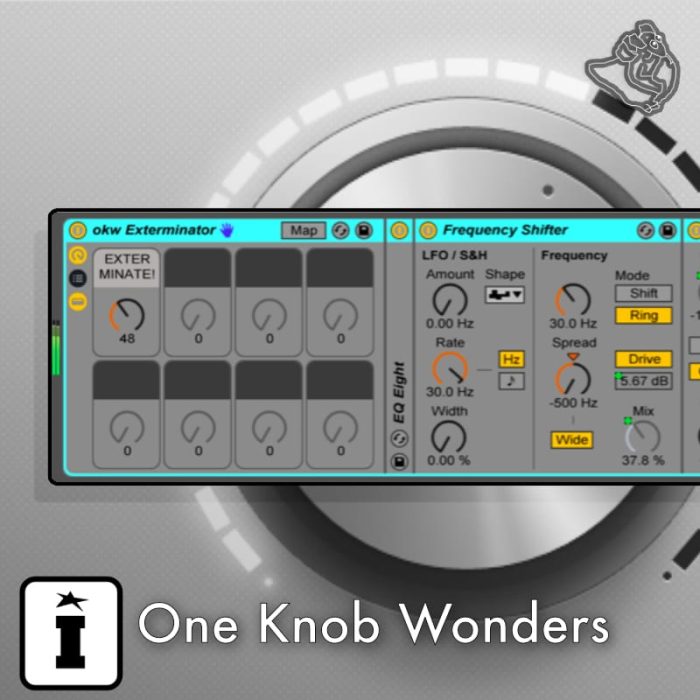 Each One Knob Wonder effect rack has just a single macro control. Simply twist the knob to find the ideal position for the desired purpose. In general, these effects have a neutral, unprocessed sound in their initial position, only causing the effect as you alter the value.

This insane collection gives all sorts of fun ways to implement a quirky, unique result. The results can range from refined to bonkers. Gain-staging has been carefully paid attention to in order to avoid your levels blowing up when a knob is pushed.
One Knob Wonders is available for free until April 22nd, 2020. Requires Ableton Live Suite 9.7.5 or higher.
More information: Isotonik Studios