Plughugger has announced the release of Altered Piano, a new cinematic soundset for Omnisphere which sets the focus on real piano sounds, dramatic noises and effects.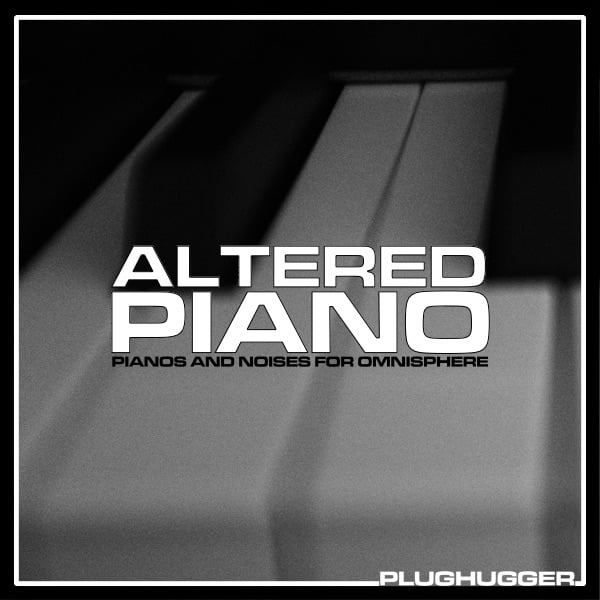 Altered Piano is the spiritual sequel to our Inferno soundset, but where Inferno was built only around the famous Burning Piano sounds in Omnisphere 2, Altered Piano includes on all kinds of piano related sounds in Omnisphere, from normal sounding pianos, to noises, effects and weird accidents.

The original idea with Altered Piano started off with making dramatic piano-related sounds meant for scoring and adding a bit of drama into music productions. But during the design, the soundset organically evolved itself to include other type of sounds, such as dramatic hits and bits, dark textures, pads and even arpeggios.
Altered Piano contains 216 sounds:
16 Arpeggios and Sequences.
12 Hits, Boomers and Effects.
27 Pads and Strings.
20 Synth Sounds (Poly, Short and Mono).
91 Textures and Soundscapes.
50 Multi sounds.
Altered Piano is on sale for the intro price of 4.90 EUR until January 19th, 2020 (regular 24.90 EUR). Use coupon code ALTERED-PIANO at the checkout to get the discount.
More information: Plughugger